Presidents Welcome to Golden West College!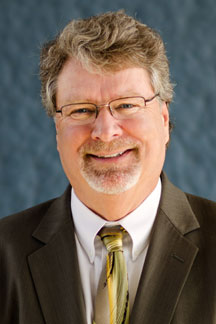 GWC President, Tim McGrath
Welcome to Golden West College! For over 50 years, Golden West College has proudly served our community by welcoming and celebrating a diverse student body and staff. GWC is a qualifying Hispanic Serving Institution (HIS) and an Asian American Native American and Pacific Islander Serving Institution (AANAPISI). Our Center for Global and Cultural Programs offers activities and events to celebrate and bring awareness to a wide variety of customs and interests.
Whether your goal is to transfer to a four-year institution, earn a degree or certificate, enter the workforce, or build upon your existing skills, GWC has you covered! We have a variety of high quality degree and certificate programs from which to choose and dedicated student service professionals ready to help you meet your educational goals. Please visit our beautiful new Student Services Building at the center of campus where you can enroll in classes, meet with a guidance counselor, apply for financial aid, and learn about the various ways you can get involved in campus life.
GWC assistance extends beyond student services, as our Learning Resource Center offers computer labs where you can do your class work on campus, the Tutoring Center to help you excel in your classes, and library services to support your research needs.
Finally, you can use this catalog as your guide. It is more than a mere list of classes. The classes, degrees, and programs we offer have been carefully developed to articulate to CSU and UC and to prepare you to be a productive member of our community. This catalog will help you establish the path you will take to achieve your goals.
College Mission Statement and Values
College Mission Statement
Golden West College provides an intellectually and culturally stimulating learning environment for its diverse student population. The College provides enriching and innovative programs that help students: transfer to four-year institutions, earn associate degrees, complete certificates in career and technical education, advance their careers, and demonstrate college readiness. The College is committed to continuous assessment and improvement of student learning and institutional effectiveness.
---
College Vision Statement
GWC welcomes you. Be inspired. Be empowered. Be transformed.
---
College Values
Our values are the ideals that guide us in our commitment to student learning and to the vitality of our community.
Welcoming Campus Environment

 

Access, Equity, and Inclusiveness

 

Excellence in Teaching and Learning

 

Innovation and Technology

 

Leadership Guided by Collaboration

 

Stewardship and Sustainability

 
College Goals
Student Success
Golden West College seeks to increase completion of educational and career goals by providing excellence in teaching and support services.
---
Equitable Achievement 
Golden West College seeks to close any identifiable student achievement gap while promoting and recognizing the diversity and contribution of all individuals.
---
Learning Environments 
Golden West College seeks to provide a safe, welcoming, and supportive environment to benefit students, faculty, staff, and the community.
---
Communication 
Golden West College seeks to improve communication to inform and engage the college community.
---
Engagement 
Golden West College seeks to increase active participation from students, faculty, staff, and community in college governance and leadership.
---
Resource Optimization 
Golden West College optimizes financial resources, facilities and technology to enhance student learning and success.
Institutional Student Learning Outcomes
Specialized Subject Knowledge (Majors) – Demonstrate a depth of knowledge, skills, and abilities in a particular major.
Broad Knowledge – Demonstrate an understanding of the diverse perspectives, core concepts, and methods in the sciences, humanities, and arts.
Analytic Skills – Identify, evaluate, and apply logical and ethical reasoning to solve problems.
Information Competency Skills – Determine the scope of information needs; locate and retrieve relevant information; organize, analyze, and evaluate information; and understand the ethical and legal issues surrounding information and information technology.
Quantitative Skills – Convert information into relevant symbolic and mathematical forms (e.g. equations, graphs, diagrams, tables), provide accurate explanations of information presented in mathematical forms, and successfully perform calculations and symbolic operations.
Oral and Written Communication Skills – Produce clear and well-organized communication appropriate to the intended audience, context, and goal of the communication.
Applied Learning – Demonstrate how theories and practices learned in academic settings can be ethically applied and integrated into personal and professional pursuits.
Lifelong Learning – Demonstrate life-long learning strategies that are based on on-going self-assessment, education, appreciation of diverse perspectives, and acceptance of personal responsibility.
Academic Calendar
Accredited by the Following Agencies
Accrediting Commission for Community and Junior Colleges of the Western Association of Schools and Colleges
10 Commercial Boulevard, Suite 204
Novato, CA 94949
(415) 506-0234
www.accjc.org
California Board of Registered Nursing
1747 North Market Blvd., Suite 150
Sacramento, CA 95834-1924
P.O. Box 944210
Sacramento, CA 94244-2100
(916) 322-3350
www.rn.ca.gov
Accreditation Commission for Education in Nursing
3343 Peachtree Road NE, Suite 850
Atlanta, GA 30326
(404) 975-5000
www.acenursing.org
California Board of Barbering and Cosmetology
2420 Del Paso Road, Suite 100
Sacramento, CA 95834
P.O. Box 944226
Sacramento, CA 95834
(800) 952-5210
www.barbercosmo.ca.gov
ASE Education Foundation
1503 Edwards Ferry Rd., NE, Suite 401 
Leesburg, VA 20176
(703) 669-6650
https://aseeducationfoundation.org/
info@ASEeducationFoundation.org
Golden West College offers programs which are approved by:
California Board of Registered Nursing, Continuing Education Provider
California Board of Barbering and Cosmetology
Approved as Certified Course Presenter by the Commission on Peace Officers Standards & Training (P.O.S.T.)
National Automotive Technicians Education Foundation
Campus Map
Copyright © 2016 Golden West College 15744 Goldenwest Street, Huntington Beach, CA 92647 T: 714-892-7711 TDD: 714-895-8350. All rights reserved.