CSU in 2 Program
Transfer Center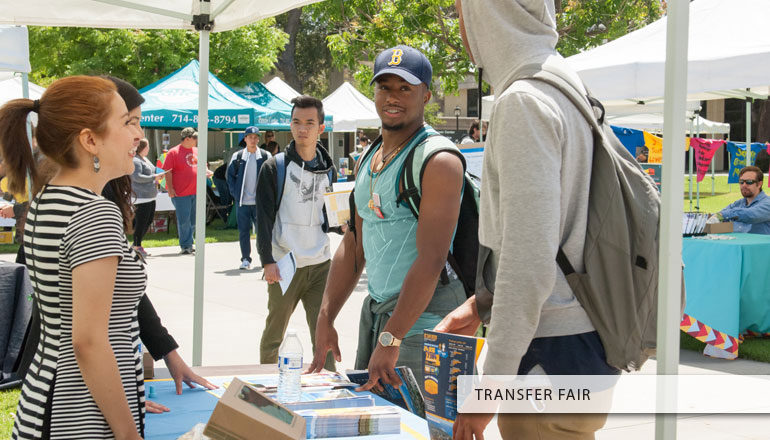 The GWC Completion Guarantee
Complete all requirements to transfer to the CSU in 2 years – guaranteed! Just follow the outlined degree patterns, register for the assigned coursework each semester, and pass your classes with a minimum 2.0* GPA.
ALL ASSOCIATE DEGREE FOR TRANSFER MAJORS QUALIFY FOR THE 2-YEAR COMPLETION GUARANTEE!
In order to complete this program in two years, you must be enrolled full-time, register for the assigned coursework each semester, maintain good academic standing and progress, and apply to the university within the required deadlines.
Students in this program will receive priority registration to assure available seating in required classes.
At the end of the two-year program, you will have completed all your CSU General Education requirements and Major Preparation coursework for the CSU campuses under the Associate Degree for Transfer (ADT). The ADT guarantees admission to the CSU system, not a particular campus.
Sign up today by completing the CSU in 2 Registration form. You may submit the form in person to the GWC Transfer Center or by email to csu2@gwc.cccd.edu. Please contact the GWC Transfer Center at 714-895-8794 with any questions.
<<DOWNLOAD CSU in 2 REGISTRATION FORM >>
If you have not chosen a major, any of the AS-T/AA-T coursework will qualify for the CSU General Education Breadth Certificate for transfer.
This program works best with students that have no prior academic coursework, or have completed only courses in basic skills English and Math (and other non-transferable coursework), and are ready to start college-level coursework.
*Impaction at local CSU campuses (CSULB, CSUF, CSULA) means that students must meet a higher GPA for admission and selection. Please see a GWC Counselor for specific GPA criteria for the campus and major you are pursuing.