Peace & Leadership
Conference
Peace Studies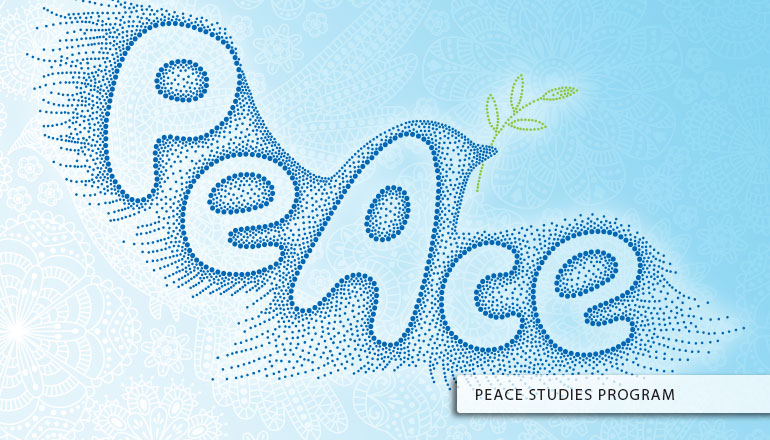 10th Annual
Peace, Justice & Sustainability Conference
"Regenerative Peace: Sustaining Our Work, Communities, Environment and Selves in Service"
Friday, April 22, 2016 (Earth Day)
Student Center | 8:30 a.m. to 5 p.m.
Image Gallery for 2016 Peace Conference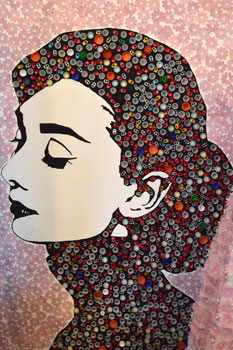 Peace Conference Program [PDF]
FREE ADMISSION for Coast Community College District Students ($20 at the door)
General Public $25 ($40 at the door) – registration fee includes vegan breakfast, vegan lunch, plus conference materials and gifts, Free parking (Lot B & C)
PRE-CONFERENCE:
RACING EXTINCTION


Thursday, April 14
6:30pm – 9:30pm
Orange Coast College
Free of Charge
What does human progress look like in the 21st century?
How will climate change affect our lives?
Can there be a balance between the economy, the environment and human rights?
Technology allows us to be closer than ever before, why do we have a chronic sense of disconnect?
What does slavery in modern times look like?
(e.g. trafficking, forced labor, sexual exploitation of humans and animals)
What is the role of "Food Democracy" and food security in peacebuilding?
How can we rebuild a culture of trust, empathy and compassion?
The 2016 Peace Conference is a shared inquiry into a way of life that embodies underlying human values of compassion, care, generosity, and trust. Amid global challenges of the 21st century, the conference advocates that everyday people can redefine the narrative and recognize their vital role in shaping our world– simply by "being the change they wish to see" to create communities that are just, compassionate, and sustainable.
WHO SHOULD ATTEND?
Organized by a crew of volunteers who believe that being the change, changes the being, the conference holds space for researchers, educators, artists, advocates, students, and seekers to explore, redefine and lead with these deeper values in practical ways.
OUR VISION
Drawn together by a shared resonance at the intersection of impact, awareness, and transformation, this collective gathering may fuel, ignite, and inspire ways for participants to be deeper stewards of technology, economics, education, art, and social media in a way that can recreate communities to thrive on the power and shared values of knowledge and service.
KEYNOTE SPEAKER GENE BAUR
Gene Baur is the co-founder and president of the Farm Sanctuary-America's leading farm animal protection organization. Mr. Baur has been hailed as "the conscience of the food movement" by TIME magazine. For 30 years he has traveled extensively, campaigning to raise awareness about the abuses of industrialized factory farming and our cheap food system. His latest book is, Living the Farm Sanctuary Life: The Ultimate Guide to Eating Mindfully, Living Longer, and Feeling Better Every Day (Rodale, 2015). For more about his work, please visit: www.farmsanctuary.org
In 2015, Gene was granted an Associate appointment in Health, Behavior, and Society at Johns Hopkins Bloomberg School of Public Health. In this prestigious position, Gene is focused on implementing courses related to evidence-based work on diet and farming as it aligns to Farm Sanctuary's goals of shedding light on factory farming's threat to public health, the environment, and animal welfare.
2016 Peace Conference Speakers
Rev. Dr. Peggy Price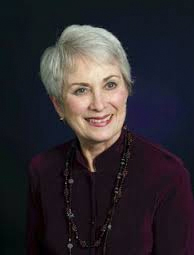 Rev. Dr. Peggy Price is a member of the Ambassador Advisory Council for Parliament of World's Religions. She attended both the 2009 Parliament in Melbourne and Salt Lake City in 2015, presenting workshops at both.
She is Minister Emeritus, Seal Beach Center for Spiritual Living in California; a founding member and past President of the Greater Huntington Beach Interfaith Council (GHBIC); co-facilitator of Compassionate Huntington Beach; Member of the Advisory Board for Association for Global New Thought; Wisdom Council for S.A.R.A.H.
Rev. Dr. Price has been the recipient of several awards, including the Peacemaker Award from GHBIC, and the Spirit Award from South Coast Interfaith Council, among others. Along with her other roles, Rev. Dr. Price facilitates women's retreats and teaches conflict resolution.
Jonathan Parfrey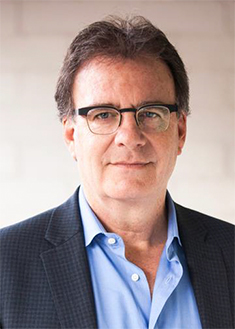 Before founding Climate Resolve, Jonathan Parfrey served as a commissioner at the Los Angeles Department of Water and Power (2008-2013). He is also the immediate past-president of the Los Angeles League of Conservation Voters. He is a founder and Vice Chair of CicLAvia, the popular street event, as well as the founder of the Los Angeles Regional Collaborative for Climate Action and Sustainability, and the statewide Alliance of Regional Collaboratives for Climate Adaptation.
Jonathan served as director of the GREEN LA Coalition (2007-2011), and as the Los Angeles director of Nobel Peace Prize-winning organization Physicians for Social Responsibility (1994 to 2007). Prior to that, he founded and directed the Orange County Catholic Worker (1987-1993).
Jonathan was appointed to Governor Schwarzenegger's Environmental Policy Team in 2003. He received the Paul S. Delp Award for Outstanding Service, Peace and Social Justice (1992), and was awarded a Durfee Foundation Fellowship (2002), a Stanton Fellowship (2010), and was appointed a Senior Fellow at the USC Marshall School of Business (2011). He is currently a fellow at the Los Angeles Institute for the Humanities.
When he's not at work, Jonathan likes to hang out with his wife, Nancy L. Cohen, his four children and two grandchildren, as well as going with friends on epic hikes and bike rides.
Liam Kennedy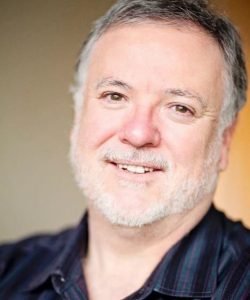 Liam Kennedy is the CEO of ImageBEAM and inventor of the ISS-Above.
Throughout a career in programming and live video streaming/video production, Liam has been passionate about astronomy and the perspective it gives humankind on our place in the Universe and how beautiful and fragile our Earth is.
Previously, Liam was the President of the Orange County Astronomers, a Griffith Observatory Planetarium Lecturer and a NASA/JPL Solar System Ambassador.
Today, Liam focuses on bringing the ISS into people's daily lives, through public outreach, deployment of the ISS-Above into homes, schools and public spaces and spearheading projects to enhance our view of space exploration and of ourselves.
Jessica Due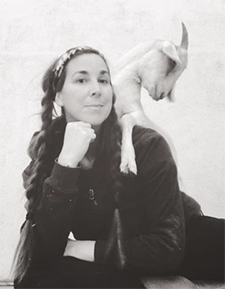 Jessica Due is the Animal Care Director and Co-Founder for Kindred Spirits Care Farm. She is a spirited woman with a passion to help everyone (including every animal) that comes across her path.
Jessica was raised as a vegetarian and has never eaten meat, as well as adopting a vegan lifestyle many years ago.
She is a registered veterinarian technician and has her Permaculture Design Certificate. In her time away from Kindred Spirits Care Farm she works as an animal care giver at Farm Sanctuary.
For over 20 years Jessica has made it her life mission to bring compassion everywhere she goes.
Dr. William Miller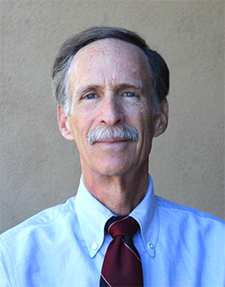 Dr. Miller as been a physician in academic and private practice for over 30 years.
He is the author of The Microcosm Within: Evolution and Extinction in the Hologenome, the first work that comprehensively integrates the emerging sciences of the microbiome, metagenomics, and the hologenome into evolutionary biology.
He has authored dozens of web articles and numerous academic papers on these topics, writes a blog for the Huffington Post, and is frequently interviewed on radio and TV about infectious disease, the microbiome, and evolution.
Bao Nguyen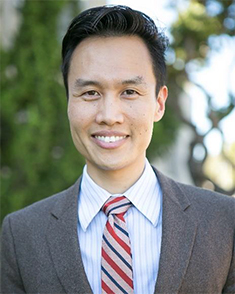 Bao Nguyen is the Mayor of Garden Grove, California. Born in a UN refugee camp, the Mayor arrived at the United States at three months of age. He attended Garden Grove High School and graduated from Pacifica High School in 1998.
Mayor Nguyen won the Most Spirited Award from his graduating class at Pacifica. While earning his Bachelor of Arts degree in Political Science at the University of California, Irvine, Nguyen interned for the White House Initiative on Asian Americans and Pacific Islanders, under Executive Order 13125 in Rockville, Maryland.
Mayor Nguyen holds a Master's Degree in Indo-Tibetan Buddhist Studies from Naropa University in Boulder, Colorado and a certification in mediation from the Dispute Resolution Program of the Orange County Human Relations Commission. He also completed an intensive Spanish immersion program at Universidad Internacional in Cuernavaca, Morelos in Mexico.
John Bloom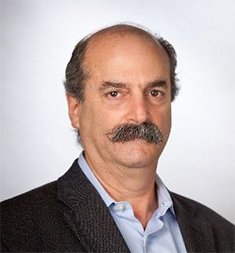 John Bloom is the Vice President of Organizational Culture at RSF Social Finance in San Francisco (www.rsfsocialfinance.org), where he has developed innovative philanthropic programs and contributed to the organization's thought leadership in the field of social finance.
As part of his work at RSF he has been developing and facilitating conversations and programs that address the intersection of money and spirit in personal and social transformation. He writes frequently for RSF's Reimagine Money blog on aspects of the new economy, and has fostered collaborative dialogues on the topics of: Money, Race, and Class; Money and Intuition; and Money and Biography.
John has worked with over 100 non-profits over the last seven years in the areas of capacity building and culture change. He has founded two non-profits, served as a trustee on several, including Yggdrasil Land Foundation, an agricultural land trust, and worked as the administrator at San Francisco Waldorf School for eight years before joining RSF in 1998. He was part of founding Live Power Community Farm, the first CSA west of the Mississippi (1988), and has been actively involved with helping to develop the CSA model across the US. He lives in San Francisco.
Sama Wareh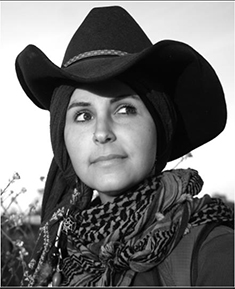 Sama Wareh has a Master's of Science degree in Environmental Studies from California State University Fullerton and a Bachelor's Degree in Filmmaking with a minor in Art. She lives in Orange County, California where she works as the Outreach Director of the Environmental Nature Center. There she develops programs and teaches both art and environmental science to children, adults and the general public.
Sama has been invited to speak, including a TEDx talk in 2014, and perform live paintings at various venues throughout the United States. She has participated in art shows all over the country, illustrated children's books, is author of the award winning book "How to Draw 60 Native CA Plants and Animals: A Field Guide, and has sold art internationally for over 15 years.
In 2013, Sama was recognized with OC Register's OC METRO 40 Under 40 Award for her Humanitarian work along the border of Syria. In 2014, she was recognized with ADC's Rachel Corrie Humanitarian Award. You can learn more about Sama Wareh by visiting her website: www.warehart.com
Rebecca Amis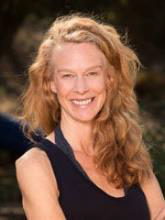 As Founder of MUSE School CA, Rebecca Amis has guided its vision for over ten years. She brings important skills and insights into learner-centered curriculum, psychology, parent-child relations, socio-emotional development, personality diversity and communication. Rebecca is currently working on MUSE programming and its eventual international expansion!
Rebecca's education includes a BA in Psychology from Bard College and an MS in Child and Family Studies from the University of Tennessee, Knoxville. She has worked in a variety of federally and privately funded child and family programs, as a college instructor in the behavioral sciences and liberal studies, and has founded a Reggio Emilia-inspired school in the Midwest.
Founded in 2006 by Suzy Amis Cameron and Rebecca Amis, MUSE School CA's mission is to inspire and prepare young people to live consciously with themselves, one another, and the planet. Through individual and passion-based learning, MUSE students achieve academic excellence, learn self-efficacy, exercise sustainability, and become compassionate global champions. As one of the greenest schools in the United States, MUSE supports spontaneous learning on both its campuses, enticing students from Early Childhood through High School to explore, create, discover and reflect. For more information, visit www.museschool.org or follow @MUSESchoolCA,
As the world is becoming increasingly interconnected, interdependent and diverse, there is a greater need for social justice. New skills of leadership are required in creating peaceful communities that are just, compassionate and sustainable. This course will provide a framework for distinguishing leadership as a context for individuals as well as teaching and practicing innovative, nonviolent skills to lead. Students will identify and develop their own individual style of leadership in the context of peacebuilding.
This course teaches leadership concepts and skills, including psychological processes, conflict management and human development skills. It will help students become aware of their own leadership style and develop themselves to be innovators in their own life and the world at large. Psychological, physical and mental health aspects will be stressed. This course contains a required service learning component.
Erica Wood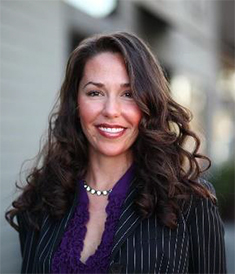 Erica Wood is a Performance Specialist with Insperity, an HR Business solutions company that helps businesses succeed so the economy is stimulated and communities can prosper. She works with small- to medium-size businesses on three areas:
Strategic Organizational Development: Mission/Vision/Values, Strategic Business Planning, Organizational and Culture Development, Change Management, Succession Planning; as well as Executive Coaching.
Leadership Development: Leadership and management development (which includes training programs, following coaching sessions) and Coaching High-Potential Leaders.
Workforce Development: Culture shifts, conflict resolution and workforce training initiatives.
Erica holds a Master's of Science, Human Resource Development, with an emphasis in I/O Psychology from Villanova University. She wrote an honor's thesis and conducted laboratory work on alexithymia, which is a state of deficiency in understanding, processing, or describing emotions while pursuing her Bachelor's from Temple University in Philadelphia. She has been a devoted mentor through Big Brothers Big Sisters Foundation (BBBS) since 2009 – one "Little" on the East Coast (Mattie, 12 y/o) and one "Little" on the West Coast, Briauna (8 y/o). Volunteers in this program are matched with children between the ages of six and seventeen who are in need of additional adult companionship, mentorship and support. Through modeling, guidance and friendship, BBBS volunteers empower children to become responsible, productive individuals.
Erica's ultimate passion is dance. A former competitive ballroom dancer 2005 – 2012 (competed in Salsa, Hustle, Tango, Cha-Cha, American/International Rumba, West Coast Swing) she now devotes her dance as a spiritual message for peace / cultivating oneness/unity.
Elisabeth Gegner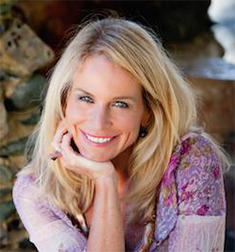 Elisabeth (Beth) Gegner is passionate about cycling, the outdoors and nurturing friendships around the globe. Having grown up in Southern France, she remembers the Tour de France coming through her hometown when she was a little girl. But most of all, she has a heart for bringing hope, justice, healing, and a fresh start to victims of slavery and oppression.
In 2014, after surviving a potentially fatal bike crash with a car, the miracle of her survival triggered in her a powerful sense of calling to make a difference. So in August 2015, Beth decided to ride her bike 1700 miles from Laguna Beach, California to Bend, Oregon – about 100 miles a day – to raise awareness and to fund a safe house for girls in Pattaya, Thailand.
In sharing about the cause, she witnessed a significant interest and desire from people along the way to learn more and become involved in their own communities. These conversations, as well as those with Lisa Bowerman, who rode with her the last three days of the journey, inspired The Freedom Ride 2016.
Beth holds a Masters in Organizational Behavior and has served in various leadership roles over the past 20+ years, advising businesses on improving their performance. She lives in Laguna Beach, California.
Tom Ash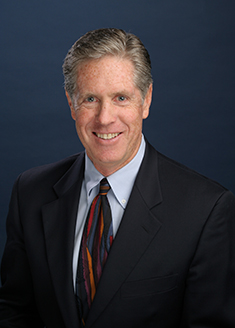 Tom Ash has 28 years of experience in the fields of water use efficiency, public education and horticulture. He was instrumental in the design and implementation of the first water conservation demonstration garden in California in 1987 for the Univ. of California.
Tom helped design the first water budget tiered rate structure for water agencies (IRWD, 1991). That rate design has been described as "the model" for conservation-based water rates in the US by the EPA (1996). Tom has advised public agencies in Georgia, North Carolina, New Mexico, Utah, Nevada, California, Arizona, Texas, Oregon and Colorado the American Water Works Association (AWWA), the State of Utah, the California Water Resources Control Board, water authorities in Sydney, Melbourne and Brisbane Australia on water rates, and was an advisor to the US Drought Policy Task Force in 2003. Tom was a guest educator to the Utah Dept. of Water (2000), the Colorado Green industry (2002-03), the North Carolina Landscape industry (2007-08), the Australian Landscape Association (2006).
Tom has assisted Cal Trans (Orange County) reduce water use 40% during the current drought. Tom currently is a Senior Environmental Resources Planner at the Inland Empire Utility Agency, tasked with assisting cities in southern California with developing water conservation strategies and sustainable water rates as climate change affects water resources in the west.
In 2000, Tom was the recipient of the first "Excellence in Water Conservation" Award presented by the California Urban Water Conservation Council (CUWCC), has been a horticulture advisor to Sunset Magazine. He is the author of Landscape Management for Water Savings, published by the U.S. Bureau of Reclamation (1997). Tom is a frequent speaker on the value of water, native landscapes, the benefits of combating CO2 with plants and how to improve ocean water quality by how we conserve resources on land. Tom was invited to present a TedxUCR Talk on Sustainable Water Rates: http://www.youtube.com/watch?v=qgLoHA4cer4
Alison Caldwell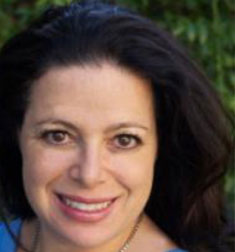 Alison Caldwell holds a master's degree in Food Studies from New York University. Her care for a fair food system inspired her to pursue a path where sustainable agriculture and social responsibility intersect by acquiring a comprehensive understanding of the origins, patterns, and future of food on a global scale.
Alison creates content and educates where food, culture, and politics merge. Through new and traditional media platforms, Alison inspires and creatively informs people about the integrity and joy of food. Alison has recently returned from India and Vandana Shiva's farm, Navdanya, where she created and facilitated Navdanya's newest course, Organic Agriculture A-Z. Alison has also been published in the latest leading food studies textbook for her chapter titled, "Will Tweet for Food," in Taking Food Public: Redefining Foodways in a Changing World , and was a 2011 visiting artist at the James Beard Foundation Greenhouse Gallery with her solo photography show, "Hong Kong Foodscapes."
Alison is a recent Alice Waters Edible Schoolyard Academy graduate. The program trains educators to create powerful and sustainable edible education programs in their schools and communities.
Alison designs and teaches farm to table cooking classes, a combination of food politics and cooking, to her Southern California community of all ages. Alison sits on the board of The Cleveland Seedbank and Slow Money SoCal, a non-profit that connects artisan entrepreneur, farmer, investor, and everyday food folk to bridge the gap between local food and local finance. Ultimately Alison considers herself a "Jack of all trades, master of food!"
Edward Kennedy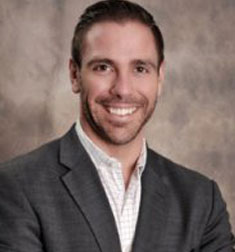 Vice President at Techromix Solutions (www.techromix.com), a Los Angeles based digital technology consultancy, Edward works with colleagues and clients to go beyond predictable and incremental results by providing digital solutions that exceed customer expectations, leading to higher engagement, sales, and profitability between companies and their customers.
As a Program Leader at Landmark (www.landmarkworldwide.com), an international personal and professional training company, he delivers programs that impact participant's relationship to all aspects of their lives including with themselves, their personal relationships, their communities, their organizations, and their societies. Edward's purpose in life is to ensure that people are empowered in their circumstances, free to be and free to act, and see that they can have anything they want in their life that they are willing to stand for.
He holds a Bachelor's Degree in Business Administration from Vanguard University. Edward has also volunteered with dozens of philanthropic organizations and served on several non-profit Boards of Directors including Irvine Children's Fund, the Irvine Chamber of Commerce, Girls Incorporated, and The Center for Living Peace.
Shireen Ebrahim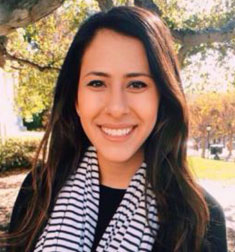 Born in Orange County, CA but grew up in Tehran, Iran for the first half of her life. She is a recent graduate of UC Berkeley with a Bachelor's degree in Political Science and Peace and Conflict Studies. She has interned with the Human Rights Center at Berkeley's School of Law and the DC based think tank, Center for American Progress.
She spent her final semester studying Thai language and politics at an international University in Bangkok. While there, she interned with a Vietnamese refugee human rights organization and made regular visits to Bangkok's immigration detention center.
She had intended to backpack around South East Asia for another four months when she heard about an opportunity to volunteer with refugees in Greece. Shireen travelled to the island of Lesvos, Greece where the highest number of refugees have been arriving since 2015.
She took the position of translating in medical clinic and all parts of the camps. Since their return, she continues her efforts to raise awareness on the realities of the crisis as well as continue aiding the families on the rest of their journey via social media and other forms of communication. Shireen just returned from the rest of her journey in Asia and plans on returning to the region to continue working on the crisis on a more long-term basis before attending law school.
Elahi Amani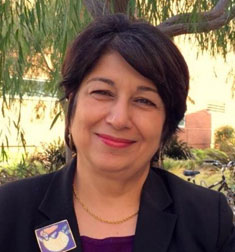 Amani first came to the United States in 1974 after graduating from Tehran University with a scholarship to attend UCLA. Since 1988, she has been a member of the California State University System and has held staff, lecturer in Women Studies Program, and director positions at CSU Long Beach and Fullerton.
She first learned about the field of conflict resolution and mediation in 1990, while going through "Managing Multicultural Work Environments (California State University Fullerton). She was highly encouraged by the faculty teaching conflict resolution section of the course to seek formal training as a mediator. Amani is connected with several peace and mediation communities including Peace and Collaborative Development Network, Women Neutral, PON and International Coalition of Concerned Mediators. She is also a long time member of Southern California Mediation Association and has been an active member with Mediators Beyond Boarders (MBB) in Los Angeles since the chapter was established.
She was elected as a member of coordinating committee of Mediators Beyond Boarders in Los Angeles and concluded her term in Summer 2012. Her interest in the intersection of leadership, culture, gender, social justice, peace and mediation has connected her to many organizations globally. She has done extensive self study on the truth and reconciliation tribunals in South Africa (visited in summer 1998) and gender and peacebuilding, gender and mediation. As a community activist, she has held many positions in various state, national and international non-profit organizations. She served as chair of the Coalition of Women in Asia and the Middle East, chair of the Women's Intercultural Network Women Intercultural Network, a Global Women Organization with grassroots circles in Uganda, Japan and Afghanistan, Advisory Board of the Women Center at CSU, Long Beach.
In the past, She served as International Interest Chair of American Association of University Women in California between 2003-2005 at the state level and Research Chair of State Economic Network in California, and as global advisor to "Stop Stoning Forever," a campaign initiated by a group of young Iranian women attorneys to end the practice of stoning in Iran.
Amina Mohamed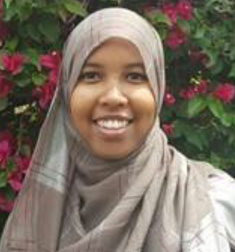 She is a recent college graduate of the College of Science and the College of Arts and Letters at San Diego State University (SDSU). She was a double major and graduated with a Bachelors degree of Science in Psychology and a Bachelors of Arts in Sociology. She is a member of the Alpha Kappa Delta (AKD) National Honors Society of the Department of Sociology at SDSU. Prior to SDSU, she attended San Diego City College where she gained much of her experience and received her Associates in Psychology and Child Development.
She's been involved in her community since high school and has recently worked with the International Rescue Committee (IRC). Coming to America as a three year old gave her an appreciation for freedom, peace, and the educational opportunities that we are given.
Even though she does not remember the civil war that displaced her family, she knows how people are affected by it. She's fortunate to have found a home that allows her to pursue a career helping the African Immigrant and Refugee community affected by mental health as she works as an African Community Outreach Specialist at Mental Health America San Diego County.
Paul Tayyar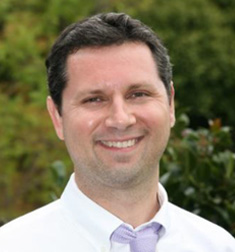 Paul Kareem Tayyar's most recent collection is "Magic Carpet Poems" (Tebot Bach). Earlier works include "In the Footsteps of the Silver King" (Spout Hill Press) and "Postmark Atlantis" (Level 4 Books). He holds a Ph.D. in American Literature from U.C. Riverside, and he is an Associate Professor of English at Golden West College in Huntington Beach, California.
Dutchess Moore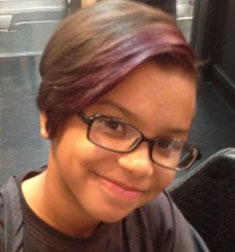 Dutchess Moore is a 9 year old Seal Beach resident. She is an avid community volunteer, an animal rights activist, and an ethical vegan for the animals, the environment, and for her own health. Her activism has contributed to the recent landmark decisions made by Sea World to stop breeding orcas and Ringling Bros. Circus to cease the use of elephants in their circus acts. She's also a pianist, chess enthusiast, and aspiring author.
Farshid Doust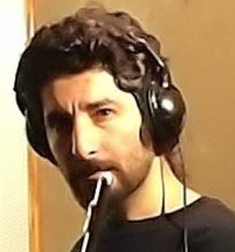 Farshid Doust A.K.A. FOLANI is a composer, Songwriter, Flute Player & writer. He is the founder of Folanband and the Flutist / producer of progressive Rock Band Maya.
Farshid is a former teacher of the Conservatory of Music in Tehran. He is known for his unique teaching methods and his skills in composing fusion music that bridges traditional and modern genres. Farshid's writings are about social and political issues ranging from peace and culture to health and environment.
He recently has moved to Southern California where he is actively reaching out and collaborating with musicians, artists and leaders of thought.
Ramses Rashidi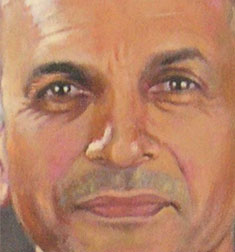 Ramses Rashidi is the executive director of Center for Balanced Development – a 501c3 non-profit organization based in Orange County.
Ramses is an innovator, artist and educator. He was born in Iran where he received his early education and immigrated to the U.S. in 1975 to pursue his higher education in business and the arts. In 1990, Ramses moved to China where, for a period of 15 years, he studied the language, culture and development trends of China while contributing as an educator, consultant, journalist and artist.
Inspired by the Baha'i Writings and the vision of world unity as well as his research on global development trends, Ramses has written numerous articles on "The framework for a balanced development model" which have been published in Chinese, English and Persian in various newspapers and websites. He founded the Center for Balanced Development in the late 90's while living in China and established it as a non-profit organization in the United States in 2007.
Chase Boyle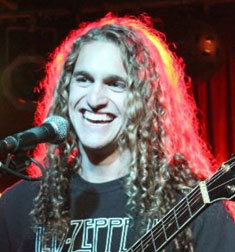 Chase Boyle is guitarist singer/songwriter who has been sharing his music from the mountainous deserts of Utah to the serene coasts of California.
His songs touch on emotional depths infiltrating topics from divorce, drug abuse, to fairy tales and Shark bites.
Playing at house parties, barn attics, and reconstructed garage buildings his intimate performances always bring a sense of warmth, passion and entertainment. With a mesmerizing solo performance, his heartfelt lyrics and reverberated guitar riffs will never cease to impress.
Earth Citizens Organization (ECO)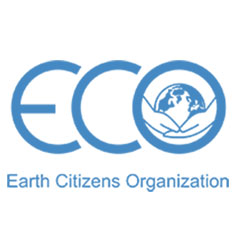 Performance by young leaders from Earth Citizens Organization.
On September 11, 2013, EARTH CITIZENS ORGANIZATION (ECO) was formed to develop leaders committed to making a difference in their lives and communities with the spirit of Earth Citizenship.
Since its establishment, ECO's focus has been on providing training and education, developing training facilities, and organizing community actions that help people create positive changes in their lives and co-create a mindful culture for balanced living. Through all these actions, ECO desires to generate a drive or a movement that will change the direction of the future of the world toward peace and sustainability. We call this the Earth Citizen Movement.
GWC Theater Arts Students
GWC Theater Arts Students Nicole Kelder and Savannah Smith: Performance of Poetry of Peace, under the guidance of Martie Ramm Engle, Professor and Chair, Theater Arts and Dance Director/Choreographer
Fran Faraz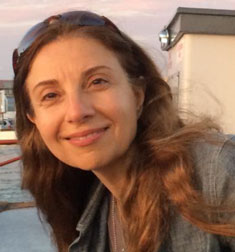 Fran Faraz is the Peace Studies Program Director at Golden West College. She also lectures and teaches Peace Studies, Conflict Resolution, and Leadership. She focuses on teaching peace through understanding of human rights, ecological and economic wellbeing, equity, non-violence, and transformation.
Fran provides mentorship to people of all age groups, particularly college students. She is the advisor of Peace & Leadership Club at the college. In addition to her teaching, she hosts the annual Peace Conference, screening of documentaries and dialogue series at Golden West College.
This is just one method she employs to raise awareness and bring attention to different issues that can contribute to a peaceful world. Ms. Faraz also holds workshops and teaches stress reduction and self-awareness classes.
Fran possesses a Bachelor of Arts in History and Minor in Political Science with focus on International Relations from Northeastern University. She also holds a Master of Arts degree from Northeastern University in History. She says: "I chose to become an educator because I'm committed to impacting the lives of those around me, and I believe education is a source of empowerment for individuals striving to live their lives with integrity, fairness, self-sufficiency, and dignity."
Valerie Venegas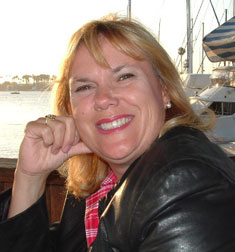 Valerie has been in the field of Student Services for twenty-five years. For twenty-two years, Valerie served as Student Activities Director at Golden West College and has expertise in special event planning.
Currently, she is the Director of Special Events and Emergency Preparedness at the college.
Over the last seven years, Valerie's dedication and passion for the Peace Conference has led to the improvement of the event's attendance and quality of the participants' experiences. Her values consist of servant leadership and stewardship to the community.
She is an avid recycler and encourages students to think about the environment and sustainable strategies to promote zero waste.
Barbara English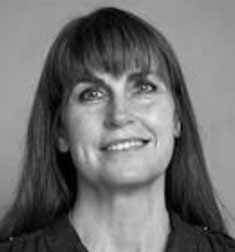 Barbara English is a licensed Marriage Family Therapist with over 20 years of experience in the field. As a Certified Bioenergetic Therapist, she works from a mind-body perspective, and utilizes relational somatic methods as part of the process toward healing and a sense of wellbeing. Much of her training has focused on Early Development, Infant Mental Health, and healing after abuse or trauma. She is a 2009 Carl Wilkens Fellow with Genocide Intervention Network.
SPONSORING A STUDENT:
Moving From Isolation To Community
Every interaction we have in our lives gives us an opportunity to connect with another person at a deeper level. When you start out with an intention to be generous it spurs you past the confines of your own life and opens you up to all the various ways our journeys intersect with each other. By sponsoring a student to attend the Peace Conference, the beauty of that comes alive.
The Difference Between Free & "Gift"
There's a subtle but important difference between something handed out for free, and something offered in the spirit of a gift. A gift celebrates inter-connection and relationship. It's a simple gesture of both gratitude and appreciation. Sponsoring a student isn't about donating money. It's about sharing an experience of generosity that has the potential to shift both the giver and the recipient.
Questions? Contact Fran Faraz: ffarazdaghi@gwc.cccd.edu
This is a zero waste event
Like us on Facebook