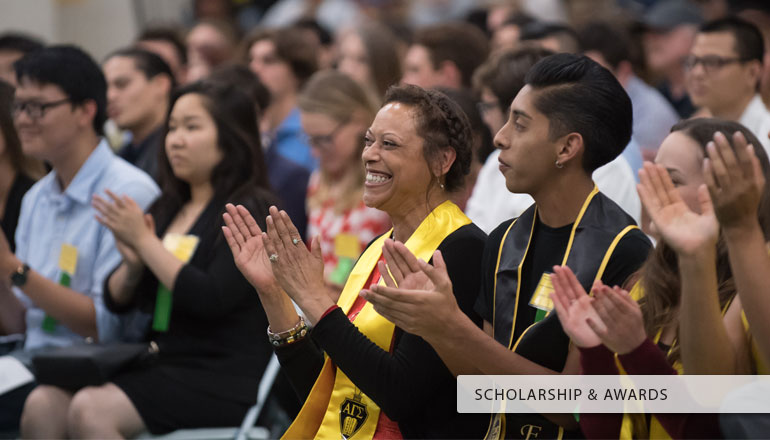 GWC High School Scholarships
---
Golden West College offers over 25 scholarship opportunities to graduating high school students the year of their graduation. You must be graduating from high school in June 2019 to be eligible to apply for this year's opportunity. Deadline for Golden West College High School Scholarships is Friday, April 19th.
AVAILABLE HIGH SCHOOL SCHOLARSHIPS
• ASGWC High School Leadership Scholarship*
• Martin Yan Scholarship
• Patrons High School Scholarships
• Steve Allen Memorial Performing Arts Scholarship
• Student Equity Scholarship
If selected to receive a scholarship, your award will be issued to you in the Fall of 2019. You must be attending Golden West College and confirmation of your enrollment is required.
To apply for the GWC High School Scholarships, you must be graduating from a high school in one of the following districts:
Garden Grove Unified School District
Huntington Beach Unified School District
Newport-Mesa Unified School District
Los Alamitos Unified School District
Student recipients will be informed of their awards by notification to their high school and through email. We will make every effort to attend the High School Awards Recognition Night.