GWC Student Discounts
---
Food, Services, and Local Attractions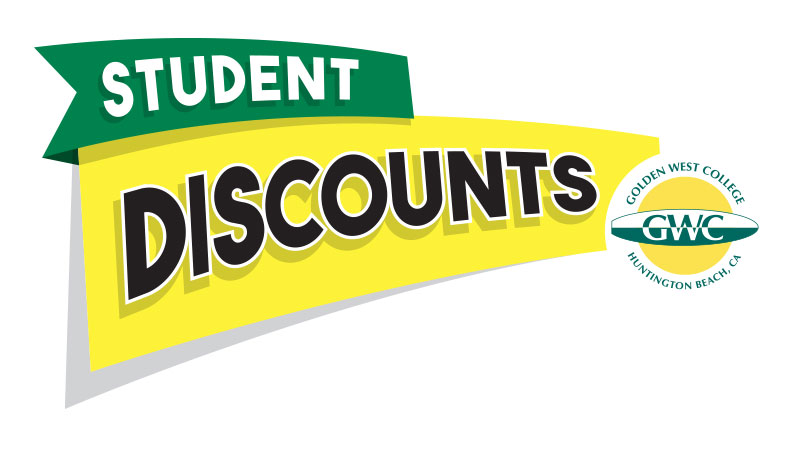 COLLEGE SERVICE CHARGE
The College Service Charge is $17 per semester and $10 during the summer session. When you pay the optional College Services Charge you become eligible for the following free and discounted benefits:
FREE:
Food and entertainment at ASGWC sponsored events
Use of Internet Café
Free admission to home athletic events
DISCOUNTS:
Major Attractions in Southern California (Knott's Berry Farm, Six Flags, and Universal Studios)*
GWC Theatre and Campus Events
GWC Cosmetology Services
LOCKER RENTAL
Low-cost locker rentals are available for current GWC students. The lockers are located in the Humanities Building and the cost is $5.00 with a College Services Sticker and $10.00 without. Please visit Campus Life, located on the 1st floor of the Student Services Center or call (714) 895-8261 for more information.