Please contact Christina Oja at (714) 442-2784 or
coja@gwc.cccd.edu
with any questions.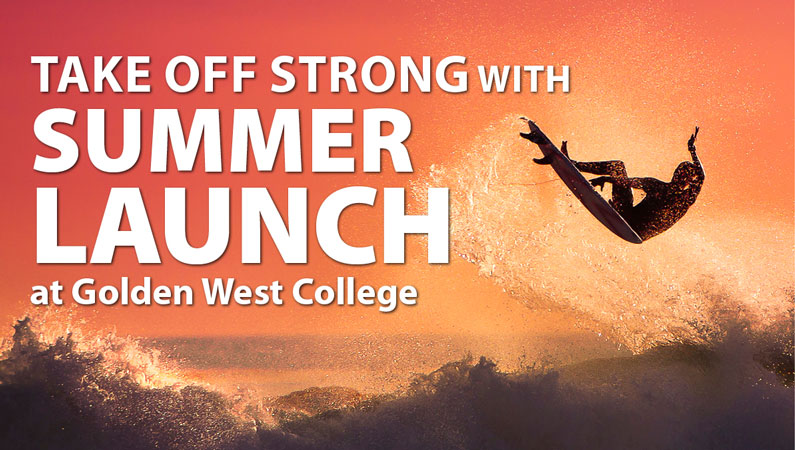 SUMMER 2020
August 10 – 20
Golden West College will be offering free, self-paced review workshops during Summer 2020 for students who would like to improve their math or English academic abilities and to be better prepared for transfer-level course work.
STUDENTS WILL BE ABLE TO:
• Improve math or English skills
• Prepare for transfer-level math or English course work
• Complete self-paced assignments with tutoring help, available as you need it
• Gain valuable tips for succeeding in college
• Gain access to regular meetings with a mentor through the fall semester
ELIGIBILITY:
Who may participate in Summer Launch?
All current and incoming GWC students are welcome to participate.
CLICK HERE TO REGISTER!
Please contact Christina Oja at (714) 442-2784 or coja@gwc.cccd.edu with any questions.