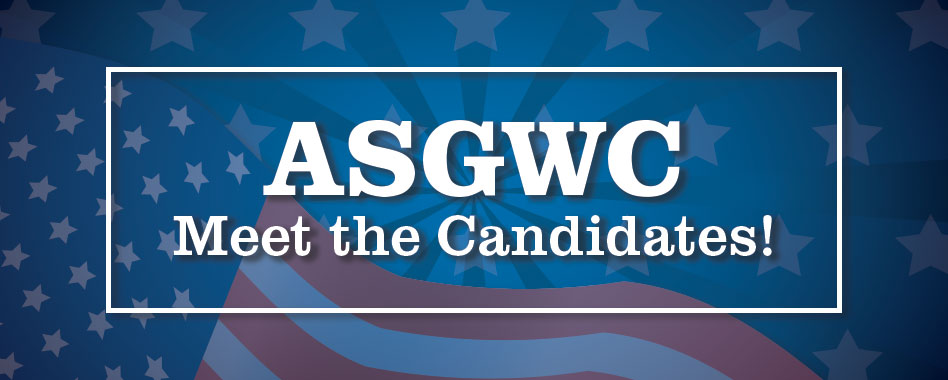 Candidate for President, George David Sierra
I've been a small part of the 2019-2020 student government in the capacity of executive Vice President and while I am extremely happy in my current role I have been encouraged by several current council members to apply for the position of ASGWC President. I have thoroughly enjoyed the challenges that the Executive Vice President position has provided me and I will look to build on those experiences as your next President. Also I will use the skills I've learned as a business owner and manger to develop a strong student leadership group this coming year. I'm majoring in Peace Studies and have been learning essential skills that will help me to mediate issues and find conflict resolution within our student council so that our leadership team can stay focused and enthusiastic towards meeting and exceeding our common goal of improving the collegiate experience for current and future Golden West College students.
If elected as your next President my 3 main goals will be:
1. To create a task force within our ASGWC that can work with our finance commission to develop new revenue streams within our campus to increase student revenue so that we can fund more student programs.
2. Develop a strong student government leadership team at every position with clear achievable goals and a focus on improving your student experience.
3. I will continue to maintain an open dialogue and communication between you my fellow ASGWC so that I can represent you effectively to GWC and Coast District administrations ensuring that your voices are heard.
Candidate for Executive Vice President
---
Candidate for Executive Vice President, Danielle Mar
I am running for the position of Executive Vice President because I want to be an effective voice for all students at Golden West College and make their experience the best one possible. I have previously served on two committees: Student Interest and Sustainability. My time serving on these committees has provided me valuable experience that will help me work towards even more meaningful changes for our school. In addition to being a committee member, I served as Alpha Gamma Sigma secretary which further developed my leadership skills. I believe that my experiences in these leadership roles have prepared me well to assume the role of Vice President.
My three goals for this position are (in this order):
1. To enhance the college experience for students by increasing student participation in the wide variety of extra curricular activities that Golden West has to offer.
2. To bring to fruition ideas of campus improvement that have originated in the committees in which I have been involved.
3. To improve my leadership skills by listening to student feedback and developing ideas into realities.
Thank you and I look forward to having the opportunity of working with you!
Candidates for Vice President of Activities
---
Candidate for Vice President of Activities, Jonathan Burns (Ballot #1)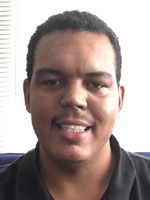 I have been on the ASGWC activities committee for two semesters now. Some of the goals I would like to do with the Activities committee are as follows: 1) Make more fun and safe events where everyone is welcomed to the event. 2) Get more feedback from the students about events. 3) Get more delegates for my activities committee. As the Vice President of Activities I would work to add more people into student government and to create events focusing on student well being and safety. The number one rule of doing events is safety first. If there is no safety there is no fun. If there is no fun that means no one is coming to events. Honesty, for my second goal, I feel that it is important to get people's opinions on a deeper level because you will never know what their best opinion on an event is if you don't ask them. So that's my honest opinion on feedback. Lastly, we need more people on the activities committee. Why you may ask? Over the past semester I have noticed when we are doing events we have few committee members coming out to the events. We as a community share a great thing. Going to Golden West College as students. I promise you if I am elected for VP of Activities, I promise to have more fun and safe events on campus. My first priority is the students.
The reason why I am running for VP of activities is because I love interacting with other people. I am one of those people that like interacting with students seeing how everyone is doing and let's be honest. Not everyone enjoys talking with everyone, I see it as a good theory of mind "seek discomfort." I will do it in a safe way as VP of Activities I promise to ensure that I will have every opinion heard and be responsive too.
Vice President of Activities, Nathalie Cabrera (Ballot #2)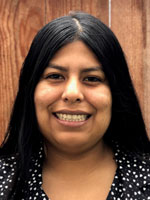 Hi my name is Nathalie Cabrera and I am running for Vice President of Activities here at Golden West College.
The reason why I'm running for Vice President of Activities is because I love to share my ideas and creativity here at Golden West College. I've on the Associated Student Body at Ocean View High School for the past two years. I was on the Spirit, Activities, and Cultural committee. I joined the Activities committee here at Golden West College from the first and second semester.
My first goal is to connect all students and staff together with fun events in the future. My second goal is to listen to the students and staff so my team and I can brainstorm together with new ideas. My third goal is to make sure that everyone have FUN here at Golden West College.
Candidate for Vice President of Club Affairs
---
Candidate for Vice President of Club Affairs, Logan Nguyen
Hello! My name is Logan Nguyen and I am your current VP of Club Affairs. I was recently appointed halfway through this semester – but fulfilling a full term would give me the time, resource, and opportunity to make our student clubs as successful and amazing as possible. I served on HS ASB, ASGWC Activities Committee, and ASGWC Publicity Committee. I am fully committed to the club affairs of our student body with three main goals: to build a strong relationship with each club, expand the opportunities for every club, and facilitate each ICC meeting to the best of my abilities. Thank you for your time and consideration!
Candidate for Vice President of Financial Affairs
---
Candidate for Vice President of Financial Affairs, Jolynna Dang
Hello everyone, my name is Jolynna Dang and I am an incoming freshman at Golden West College. I am currently applying for the Vice President of Financial Affairs because of my passion for assisting in school events to reach their potential in student enjoyment. From my experience as Treasurer of Girls League including Junior and Senior Commission at Fountain Valley High School, I've been able to gain the insight in managing finances to ensure the process and the aspects of creating an event are all reached alongside with finding ways for clubs to stay within their balance. In this method clubs do not only grow but are able to gain more members and expand upon the GWC culture to make the campus a better place for the students. Although I am a current high school senior, academically, I qualify for this experience because I am taking AP Statistics, and have taken Pre- Calculus, Algebra 2, and Geometry in the past which equips me with the needed skills to efficiently plan out budgets and forecast the return of the investment. I have also taken dual enrollment courses with Golden West that have also helped me develop my planning, organization, and analytical skills which I believe are essential to being the Vice President of Financial Affairs. My top three goals for this position if I were to be elected would be planning new small fundraisers on campus (food sales, apparel, sport tournaments, opportunity drawings, etc) to increase revenue, make sure the ASGWC budget is fair, and to branch out to more students at Golden West to see what events they might want to see on campus so I can allocate funds to something that will benefit as many students as possible. Although I am not incredibly familiar with the student culture at Golden West since I am still in high school, I will continue to stay open minded to learn and grow as a leader that can serve you, and the school in any way I can. All the best, Jolynna Dang
Candidates for Vice President of Public Relations
---
Candidate for Vice President of Public Relations, Angela Finkley (Ballot #1)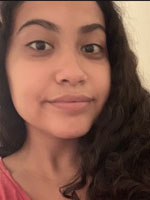 I'm running for the Vice President of Public Relations because I want to get both my friends and I more involved in on campus-events. In the future, I plan on attending law school and hopefully running for public office! I believe joining student government will be a great opportunity for me to gain experience in representing constituents and managing public affairs. I have been actively involved in Model United Nations for four years, where I chaired committees on pressing international issues related to humanitarian assistance, economic development, human rights infringements, and more. In the program, I had to create innovative solutions to many economic and social issues that happen around the world, and research and debate my solutions with other delegates. After participating in this incredible program, I gained useful experience with running a committee and writing informative prose. Three goals I have for this position are to inform students, build relationships, and get as many people as possible to participate in our events! Firstly, I've noticed that I and many other students often don't know about the cool events and opportunities GWC has to offer, and I want to change that. Second, my personal goal is to make connections with more students at GWC. I believe that if I serve as VP of Public Relations, I should do my best to build relationships with students in order to get them excited about our events, and to gain their trust as a reliable source of information. Lastly, I want to encourage students to get involved on campus. I believe that the college experience should not be reserved for four-year institutions only. Since GWC is a community college, it can sometimes be difficult for students to get involved since we don't live on campus. However, I believe that by electing me as VP, I can change this stereotype! My ballot number is #1. The election begins April 20th at 12:01 am and ends on the 24th at 11:59 pm. Your ballot will be sent to you via your student email as soon as the election begins so make sure to vote for me as your VP of Public Affairs!
Candidate for Vice President of Public Relations, Marina Beam (Ballot #2)
Hi! My name is Marina Beam and I am so excited to serve as your 2020-2021 Vice President of Public Relations. Throughout the fall and spring semester, I have had the pleasure of serving as a delegate on the Publicity Committee. My time as a delegate has provided me with a broader perspective of ASGWC functions. I appreciate how student government has given students like me an opportunity to be involved on campus, meet new people, and develop leadership skills. This inspires me to take the next step and run for a student council position.
My service as the current Vice President of Alpha Gamma Sigma shows my dedication to community service and leadership. Most importantly, I believe my participation in the Publicity Committee to be the most important qualification for this position. My most recent contributions include creating the Spring 2020 newsletter as well as various posters for events. Planning and volunteering at the ASGWC outreach day event has proved to me the importance of outreach. My dedication and passion for student government has recently allowed me to become the Spring 2020 Vice-Chair/Secretary. Participating in the committee and working closely with the current Vice President of Public Relations has better equipped me to assess what strategies are effective, and what can be improved upon for increased success. As an aspiring Business Administration and Marketing major, I am inspired by the opportunity this position will allow me to grow my skills. Being that this position aligns with my career goals, I can confidently say that I will be fully committed.
If elected, it is my goal to create a stronger social media initiative. Posting events on social media platforms will alert the student body of ASGWC activities while maintaining a cohesive brand. Secondly, I will work towards increasing ASGWC awareness through tactics such as the creation of a newsletter and planning outreach events. The ultimate goal: improving the student experience. Lastly, I plan to run the Publicity Committee so that all delegates have a voice and can contribute to committee functions. Now that I have learned and grown through my experience of being a delegate, I am ready to lead. Becoming the Vice President of Public Relations will equip me with the necessary resources to carry these goals to completion. Thank you for your support!
Candidate for Vice President of Student Advocacy
---
Candidate for Vice President of Student Advocacy, Mylee Madrazo
Hi Everyone! I'm running to be your next ASGWC Vice President of Student Advocacy because I want to speak up for you! Though, a voice wasn't something I've always had. It wasn't until I came to Golden West College that I became comfortable in my own skin and with expressing my voice. Whether it's your first year attending college, or your second year, whether you are an international student or an OC local, an athlete, a single parent, a veteran, a gamer, or just someone who loves to learn, I want be your voice and help you find a sense of belonging at GWC.
With my three years of experience in the Oxford Academy Associated Student Body, I've learned to coordinate with and delegate to other students and staff members in order to achieve my positional goals. At that time, some of my duties were planning numerous student spirit weeks, rallies, faculty breakfasts and luncheons, designing publicity on various mediums, etc. I dedicated numerous hours outside of our ASB period towards my events and tasks because I was so passionate about improving the school lives of my fellow classmates. This led me to pursue studies in political science and public affairs because I could make a similar impact on others as I had on my high school mates through government. In my studies, I have gained knowledge of the mechanics of government and strategies for negotiation that may be applied as a member of the executive student council. Last summer, I was a legislative affairs intern for the Orange County Board of Supervisors where I briefed policies that I analyzed to the OC District 1 staff. This would be a valuable skill when coordinating and communicating between the councils, boards, clubs, committees, and students. I will bring my resourceful and creative character and considerate and eccentric personality to the table.
As Vice President of Student Advocacy, my goals would be to build a stronger sense of community and pride amongst students and staff, grow students' awareness of ASGWC and how it can help them, and start a "Humans of GWC" social media page. With "Humans of GWC", I hope to highlight the lives, accomplishments, struggles, and life lessons of individual students. I think that this will help create a sense of belonging and relatability in the GWC community. An additional goal that I have as Vice President of Student Advocacy would be to understand the actual needs of the student body and work with other ASGWC members and committees to tend to those needs.
If you have any questions, please feel free to contact me on the GWC app! I would love to get to know you and learn how I can help make the 2020-21 academic school year the best it can be!!
Candidate for Vice President of Sustainability
---
Candidate for Vice President of Sustainability, Annastacia Espinoza
My name is Annastacia Espinoza and I am a Psychology major at GWC. A little bit about me I am a human/animal/environmental activist. I advocate for mental health and I really enjoy goth and punk music. I spend most of my spare time going to shows, reading, and writing historical articles, and interviewing bands and pro/sponsored skaters. I am passionate about environmental sustainability! I am applying for this position because I have always been involved in this committee in some way, even before quitting school and coming back three and a half years later. I want to continue bringing awareness on sustainable practices and how we as a community can make GWC a more sustainable place. I would say that my involvement in this committee in previous years qualify me. In fact we helped change public policy a few years back and got the plastic bag ban taken more seriously in Huntington Beach. That was so impactful, we used to go to a lot of city council meetings. I think that would be great to start doing again. I also am currently an outreach ambassador for climate investments and sustainability for the Foundation for California Community Colleges. If I was elected for this position, I would like to continue with what Sydney is doing. However, three goals I have for this would be; developing a community garden, getting more recycle bins with labels that tell students and faculty what goes in the bins. I notice it can be confusing! Lastly, I would like to host a few events on campus for sustainability education. I have a lot of ideas! In the past I have been involved in getting professors who are passionate about environmental sustainability to come and speak on a panel to students, while providing food, and raffles, as well as collecting things for the event and having them there for students and faculty to take while they leave one thing. I would be honored if you voted for me!