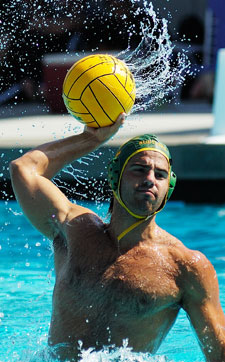 Sports
Outstanding athletic facilities and programs play an important role in the fitness of students and community members. GWC's athletic tradition of excellence has made its mark at the state level with championships in men's water polo, swimming, soccer, and women's softball and volleyball. Our sport complex has a football field used for practice by professional sports teams, a basketball gym, cardiovascular lab, Nautilus/strength lab, baseball diamond, softball diamonds, soccer field, and basketball, volleyball, racquetball and handball courts. Crowning the complex is an Olympic-sized 50-meter pool.
Clubs
The Student Activities Office provides a variety of opportunities for students to actively participate in campus life. Most international students belong to the International Students Club, which provides an excellent opportunity to make new friends and plan social events such as beach parties, TV tapings, road trips or a simple coffee hour. Students can develop leadership and social skills by joining a club, running for Student Council, or serving on a campus committee.
Arts
Art exhibits, films, music, dance, and theater are scheduled throughout the year for the enjoyment and participation of students and the community. Musical opportunities include the Golden West College Choir, Jazz Ensemble and the Symphonic Band which tours internationally every other year. Drama, comedy and musicals are part of the season in the Mainstage Theater, while The Actor's Playbox, Theater Upstairs, and Patio Theater schedule experimental, traditional, and children's theater in small intimate settings. The arts at GWC add enrichment to student and community life.