Hours:
Fall
Mon – Thu: 8:00am – 6:00pm
Fri: 8:00am – 5:00pm
Closed Weekends and Holidays
Phone: (714) 895-8146
Location:
1st floor, Student Services Center
Melissa Lyon
Director
Melissa Lyon joined Golden West College in 2015. Before coming to GWC, she was the Director of International Student Services at California State University, Long Beach (CSULB). At CSULB, she oversaw international events and programs, federal regulatory compliance, first-year academic advising, and the development of international student support services. Melissa received bachelor's degrees in Communication Studies and Spanish from Macalester College in Saint Paul, MN, a master's degree in Communication Studies from CSULB, and is currently pursuing a PhD in Education at University of Minnesota. Global Learning has long been a passion of hers, so it's not surprising that her career began with ESL teaching, then teaching Communication Studies, and now leadership in international and intercultural education. Melissa's interests include travel, reading, and trying new restaurants. She grew up in Huntington Beach and now lives nearby in Lakewood, California.
Contact Information:
mlyon@gwc.cccd.edu
714-895-8284
Nicole Diamond
Int'l Student Counselor
Nicole Diamond joined the International Student Program in Fall 2015. She has over nine years of experience working with international students from across the globe in California and Michigan community colleges. Her desire to learn about other places and cultures began in graduate school. She took a graduate course abroad for one month in Germany, France, and Luxembourg, learning about student services in Europe. She also lived in Costa Rica for a month while earning her certificate in Teaching English as a Second Language (TESOL). Nicole was a California community college transfer student herself, and went on to earn her B.A. in Communications from Chapman University, and her Master's in Counseling, Student Development in Higher Education, from CSULB. Her love of travel has taken her to Brazil, Costa Rica, Colombia, Indonesia, Thailand, Malaysia, Singapore, England, Ireland, Germany, Luxembourg, Switzerland, Spain, France, Mexico, and Canada. She is fútbol enthusiast and has traveled to see a premier league match as well as El Clásico in Madrid.
Mirna Bitar
Immigration Advisor
Mirna grew up and lived in Lebanon and Egypt before deciding to move to U.S to continue her education and earn a bachelor's degree. She enjoys working with students from different cultures from all over the world. She is passionate about learning new cultures, understanding the various values and beliefs, and visiting new places. Mirna loves the welcoming and familiar environment at Golden West College as it reminds her of her own experience in college as an international student. In her free time, Mirna likes to spend time with family and friends.
Contact Information:
mbitar1@gwc.cccd.edu
714-892-7711 Ext. 55202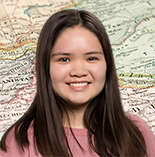 Darling Duong
Student Assistant
Darling joined Golden West College in the fall of 2017, after graduating from high school. She loves how diverse GWC is, which is why she chose to join the Center for Global & Cultural Programs. She plans on transferring to UCI or UCR to pursue her Bachelor's degree in Biology. Darling wants to become an Emergency Room Physician, so working at CGCP helps her to expand her communication skills. In her free time she enjoys spending time with her family, watching Korean dramas, and baking pastries.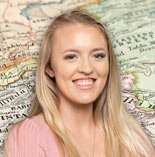 Brittny Nold
Student Assistant
Brittny Nold joined the Center for Global & Cultural Programs team in the spring of 2019. She is pursuing her dream of becoming a nurse practitioner and is currently taking prerequisite courses at GWC to apply to nursing programs. Her desire is to learn and understand the different cultures, values and beliefs that the international student population brings and help to support their success at GWC! In her free time Brittny enjoys being outdoors hiking with family and friends and exploring new destinations all around California.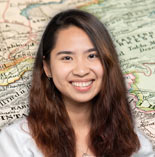 Chi Nguyen
Student Assistant
Chi joined Golden West College in Spring 2019 to pursue her second degree in Computer Science. She earned her first bachelor's degree in Business at a university in Australia. Chi is excited to be a member of Center of Global and Cultural Programs team because it enables her to share her experience studying abroad as an international student with others, get involved with more activities and enjoy more of her college life.  She is interested in exploring different places, cultures and food around the around. She also like to read, cook and enjoys being with family and friends in her spare time.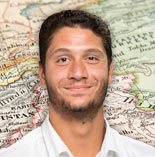 Shako Khizanishvili
Student Assistant
Shako joined Golden West College in the fall of 2018, after graduating from high school in Las Vegas, Nevada. He is from The Republic of Georgia, and he speaks 3 languages including: Georgian, Russian, and English. He is an attacker for the GWC water polo team and was thrilled to play a part in winning 2018 California state championship. Working at The Center for Global and Cultural Programs allows him to welcome other international student-athletes to the GDUB nation. In his free time he enjoys hiking and going to the beach.
Hours:
Fall
Mon – Thu: 8:00am – 6:00pm
Fri: 8:00am – 5:00pm
Closed Weekends and Holidays
Phone: (714) 895-8146
Location:
1st floor, Student Services Center