Hours:
Fall and Spring
Mon - Thu: 8:00 am – 6:00 pm
Fri: 8:00 am – 5:00 pm
Closed Weekends and Holidays
Intersession and Summer
Mon – Fri: 8:00 am to 5:00 pm
Closed Weekends and Holidays
Phone: (714) 895-8768
Fax: 714-895-8907
Location:
2nd floor, Student Services Center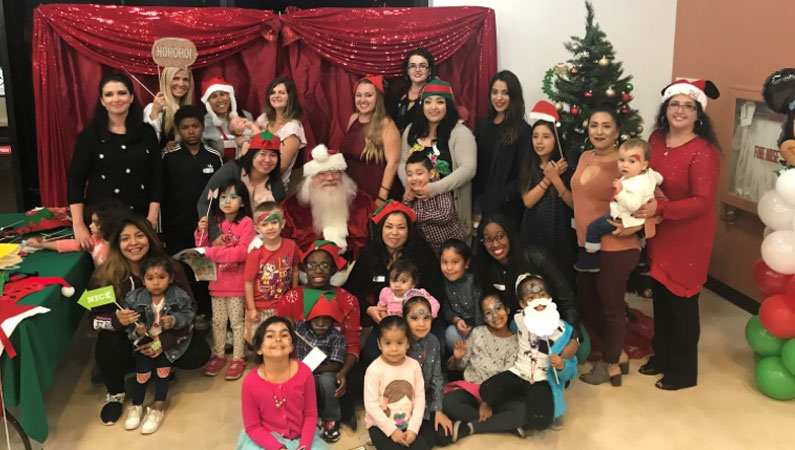 Adopt-A-Family
---
Every year, the CARE program hosts a Holiday Adopt-a-Family Celebration where students and their children can enjoy food, music, activities, Santa Claus, and receive gifts from their adopting family. In 2017, we were able to adopt and host 16 families with 40 children thanks to the generous support of the Golden West College faculty, staff, as well as, donations from community and corporation.
This year, the Annual Adopt -A- Family event has 35 children who need adopting. Below is a letter that outlines the various ways you, or someone you know, can donate to the Adopt-A-Family event. All donations are truly appreciated!
For more information, contact Lorena Perez, CARE Program Specialist Lperez89@gwc.cccd.edu Phone: (714) 895-8952. Or visit us at the CARE Office, Student Services Center 2nd floor, EOPS/CARE/NextUp/Guardian Scholars Department.