Video created by Karen Mao, Peace Studies student and President of the Peace & Leadership Club
12th Annual Golden West College Peace Conference
Peace and the Global Economy: Emerging Issues & Practical Solutions
Friday, April 20th from 8:30 A.M. – 5:00 P.M. in The Student Center
The 2018 Peace Conference will focus on the vital role of economics in helping to shape societies defined by social justice, environmental sustainability, and cultural equity. Through lectures, panel discussions, interactive question-and-answer sessions, and artistic installations, particular attention will be paid to addressing income inequality, environmental pollution, food insecurity, emerging technologies, and racial and gender discrimination. This rigorous exploration of the relationship between economic policy and social democracy will enable conference attendees to envision how they might help in contributing to economies that serve the health and well-being of all communities.
Areas of Inquiry:
● Ethical Business Models
● Sustainable Communities
● Artificial Intelligence and Our Future
● Economic Growth vs. Societal Well-Being
● Social and Environmental Justice
● Real vs. Hidden Costs of Healthcare

How To Register:
Free admission for GWC students (with advance registration)
$15 for All Other Students, $30 for General Public ($40 at the door)
*Registration fee includes vegan breakfast and lunch, plus conference materials and gifts, free parking (Lots B and C)
This is a zero waste event.
Attached flyer: Peace Conference 2018 [PDF]
Go to the Foundation website to register today or visit the REGISTER NOW button below.
Questions? Contact: Fran Faraz ffarazdaghi@gwc.cccd.edu
Event Schedule (subject to change)
8:30 – 9:15 AM: Visit Exhibitions/Gifts and Giveaways/Breakfast
9:15 AM: Opening Ceremony – Student Presentation in Honor of National School Walkout Day
9:25 AM: Introduction – Fran Faraz, Peace Studies Program Director
9:30 AM: Welcome Message – Wes Bryan, Golden West College President
9:35 AM: Conference Overview – Jason Harper, Master of Ceremonies
Jason Harper is the Alternative Dispute Resolution Consultant for the Los Angeles County Office of Education. He is also a Professor of Mediation at Pacific Coast University, School of Law.
9:50 AM: "Economics and The Future: The Role of Millennials and Post-Millennials in the New Global Economy" – Karen Mao, Golden West College Student
10:00 – 10:20 AM: "Peace and the Global Economy" – Dr. Crystal Murphy, Assistant Professor of Political Science at Chapman University – Economic Overview
Dr. Murphy will address the key challenges of understanding the relationship between economies and peace, as well as providing alternative views on how we can better foster and promote more economically just societies.
10:25 – 10:45 AM: "The Science of Art and Wonder" – Professor Paul Piff, UCI Professor of Social Ecology and Blum Center for Alleviating Poverty
Dr. Piff will talk about the emerging science of awe, which is uncovering the vital and transformative role that awe can play in our lives. Awe helps shift our focus from narrow self-interest to the interests of others.
10:45 – 11:00 AM: Q & A for "The Economy and Future of Our Generation?," "Peace and the Global Economy," and "The Science of Art and Wonder"
11:00 – 11:50 AM: "Climate Justice" – Vien Troung, CEO of Dream Corps and Director of Green for All,  2016 White House winner of "Champion of Change for Climate Equity" Award
Vien Truong is a solutions innovator and movement builder who has been a key architect to building an equitable green economy.
11:50 AM – 12:00 PM: Peace Award Presentation – GWC Native Garden Volunteers
12:00 – 12:50 PM: Lunch & Music Performance by Red River
1:00 – 1:45 PM: "Imaginary Futures: (Un)Sustainable Communities in Environmental Culture" – Alexa Weik von Mossner
In her talk, Alexa Weik von Mossner will explore how an engagement with literature and film can help us to envision a healthier, more environmentally sustainable future.
1:45 – 2:00 PM: "Meeting the Challenge of Housing: Reusable, Reconfigurable, Recyclable Architecture" – Sarah Hovespian
2:00 – 3:00 PM: "Advanced Technology, Work and Our Future" – Brent Collins, Larry Cohen, Neil Sahota and William Hernandez
This panel discusses the trajectory of exponential technologies like Artificial Intelligence and Robotics, the tidal wave of socio-economic issues that they have created, and the need to rapidly prepare with new approaches and solutions.
3:00 – 3:15 PM: "Juniper Ridge" – details to be confirmed
Hall Newbegin is the founder of Juniper Ridge, a fragrance company that uses only organic, sustainable ingredients harvested in the back-country.
3:15 – 3:35 PM: "Non-Toxic Huntington Beach" – Timothy Kowel, Environmental Attorney
Tim Kowel is an environmental attorney who believes strongly in creating safe and sustainable communities through local activism. In his talk, Kowel will discuss his role in promoting the quality of life in Huntington Beach.
3:35 – 3:45 PM: Break
3:45 – 4:05 PM: "Private Prisons and Their Economic Relationship to Mass Incarceration" – Jeremy Mohler, Communications Strategist for In the Public Interest
Jeremy Mohler is the communications strategist for In the Public Interest, a comprehensive research and policy center committed to promoting the values, vision, and agenda for the common good and democratic control of public goods and services.
4:05 – 4:20 PM: "The Real Versus Hidden Costs of Healthcare: Next steps in Reform" – Dr. Bill Honigman, Kaiser Permanente Emergency Room Physician
Dr. Honigman is a strong believer that healthcare is a human right, and an advocate for a Single Payer-enhanced and improved Medicare for All system.
4:20 – 4:35 PM: "Spiritual Tools for Corporate Survival" – Stephanie Z. Salt, Corporate Shaman and Founder of Intuitive Diagnostics
In her talk, Stephanie will share how she advises some of the world's most respected corporations by applying an integrated approach to secular law and spiritual wisdom.
4:35 – 4:50 PM: Student Panel Discussion & Round Table Conversations
4:50 – 5:00 PM: Completions and Closing Remarks
2018 Peace Conference Speakers
Vien Truong
---
Vien Truong is a solutions innovator and movement builder who has been a key architect in building an equitable green economy. She is Chief Executive Officer at the Dream Corps and leads Green For All. She has helped lead a national initiative that puts communities of color at the forefront of the climate movement and equality at the center of environmental solutions. She has developed numerous energy, environmental, and economic policies and programs at the state, federal, and local levels. Vien helped lead the coalition to pass and implement California's landmark Senate Bill 535, a law that created the biggest fund in history for the nation's poorest and most polluted communities — to date it has reinvested over $800 million in disadvantaged communities most harmed by fossil fuel pollution. She also co-led Charge Ahead California, which will place one million electric vehicles in California within 10 years, thereby ensuring that low income communities most impacted by pollution will benefit from zero tailpipe emissions. Vien recently received the White House Champion of Change award for her work on climate equity.
Alexa Weik von Mossner
---

Alexa Weik von Mossner explores the connection between human beings and the natural world by way of a sustained analysis of literature and film. A leading expert in Ecocriticism, her most recent book, Affective Ecologies: Empathy, Emotion, and Environmental Narrative, explores our emotional engagement with environmental narratives. She is a Professor of American Studies at the University of Klagenfurt (Austria) and is the founder of the Green Visions Documentary Film Series.
Dr. Crystal Murphy
---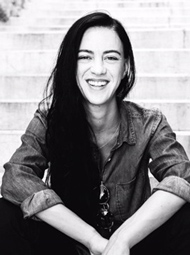 Dr. Crystal Murphy is Assistant Professor of Political Science at Chapman University, where she teaches Global Political Economy, International Development Strategy, and the Politics of Humanitarianism, among other courses. She is Co-Director of Chapman's Olive Tree Initiative chapter and is the incoming Director of the Master's in International Studies program. After having worked in the humanitarian field, she sought to contribute to academic research on the subject. Her research explores the lived realities and peacebuilding potential of economic interventions during and in the wake of conflict. She has carried out research with a variety of NGOs, UN agencies, and financial institutions in East Africa. She is the author of the forthcoming book, Microcredit Meltdown: The Rise and Fall of South Sudan's Microcredit Industry, and co-editor of the forthcoming Routledge Handbook of Environmental Security.
Jason Harper
---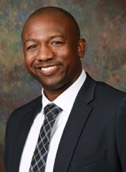 Jason Harper is the founder of Harper Conflict Resolution, LLC. Utilizing a collaborative approach, Jason mediates an assortment of disputes including Education, Employment, Landlord/Tenant, and Homeowner/HOA. His passion, however, is teaching peer mediation and conflict resolution to students and faculty at the middle school and high school levels as well as assisting in the creation and coordination of peer mediation programs. In addition to mediation, Jason is an alternative dispute resolution (ADR) consultant, professor, and trainer. Most notably, Jason is the ADR Consultant for the Los Angeles County Office of Education, providing mediation and conflict resolution services to 12 school districts and 22 charter schools. He has also provided mediation and conflict resolution trainings for the Western Justice Center and the International Visitors Council, training adults from over twenty different countries. He is also a Professor of Mediation at Pacific Coast University, School of Law.
Paul Piff
---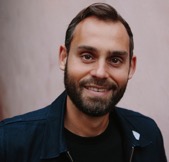 Paul Piff is an assistant professor of psychology and social behavior at UC Irvine, where he directs the Morality, Emotion, and Social Hierarchy Lab. Dr. Piff earned his Ph.D. in Psychology at the University of California, Berkeley. His research examines the origins of human kindness and cooperation, and the social consequences of economic inequality. He has been a fellow of the National Science Foundation and was awarded First Prize for his research from the Society for the Psychological Study of Social Issues. He has garnered considerable international attention from the scientific community, and he has written for and had research featured in a variety of national and international media outlets, including The New York Times, NPR, The Wall Street Journal, The Washington Post, The BBC, and The PBS Newshour. Among many honors, Dr. Piff received the 2015 Rising Star Award from the Association for Psychological Science in recognition of his outstanding early contributions to the field of psychology.
Brent Collins
---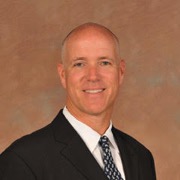 Brent Collins is a consultant for companies wanting to develop new AI capabilities within their businesses. He currently lectures on advanced technologies and resulting market trends. He directs business development for Metafused, an award-winning A.I. solutions company that helps clients develop and deploy machine learning-based applications. He previously led business development for Scyfer (acquired by Qualcomm), a global leader in Deep Learning solution development, specialized in urban systems, transportation, industrial operations and healthcare. Brent was previously CEO and co-founder of SmartStops, an analytics-based risk management resource. He also co-founded and directed SlowMoney SoCal, a volunteer-based non-profit catalyzing direct financing and support for local, healthy food systems.
Larry Cohen
---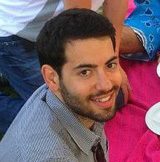 Larry Cohen is an L.A. based activist and community leader who founded BuildTheFloor.org, and is working to build coalitions and create Universal Basic Income advocates across the nation. He also is a founding signatory of the Economic Security Project, and runs the Los Angeles Basic Income Meetup group. Larry is recognized as a leading speaker on UBI and has presented at top universities and local activist events spanning the U.S.
Neil Sahota
---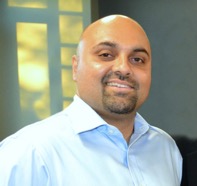 Neil Sahota is an IBM Master Inventor and World Wide Business Development Leader in the IBM Watson Group. With over 15 years of experience in business, he works with clients and partners to ideate next generation products and solutions powered by Watson. Parts of Neil's responsibilities include identifying target markets, developing business cases, and creating the market launch strategy. Neil was one of the few IBMers selected for IBM's Corporate Service Corps leadership program that pairs leaders with NGOs to perform community-driven economic development projects. He also serves as a business mentor for IBM's Extreme Blue program, which is an incubator for new product ideas. With Neil's guidance, IBM has developed new products and services in the areas of Business Analytics, Smarter Healthcare, Smarter Energy, Mobile Channel Development, and Social Media Solutions.
William Hernández
---
William Hernández is the Executive Director of the Center for Global Leadership at UC Irvine's Paul Merage School of Business. He also consults in the areas of International Management, International Business Development, International Negotiations and Organizational Development. Hernández teaches at UC Irvine's Paul Merage School of Business and the Instituto de la Empresa (IE) School of Law in Madrid, Spain. Recently, he was named an international expert by the United Nations Development Program in Cuba in the area of Foreign Investment Negotiations. William is on the Board of Directors of various international and charitable organizations. He has led various trade delegations in California and abroad, including Spain, Italy, Korea, Argentina, and Japan, which have resulted in current ongoing trade and business relations.
Jeremy Mohler
---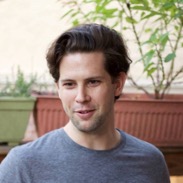 Jeremy Mohler is the communications strategist for In the Public Interest, a comprehensive research and policy center committed to promoting the values, vision, and agenda for the common good and democratic control of public goods and services. In the Public Interest equips citizens, public officials, advocacy groups, and researchers with information, ideas, and resources on best practices in government contracting and other types of public-private agreements. Their goal is to ensure that government contracts, agreements, and related public policies increase transparency, accountability, efficiency, and shared prosperity and opportunity through the provision of quality public goods, services, and assets. In addition to his work at In the Public Interest, Mohler is a meditation teacher in Washington, DC. His writing has appeared in the Washington Post, USA Today, Jacobin, and other publications. Follow his blog Liberation Notes or keep up with him on Twitter @FutureDebris.
Stephanie Salt
---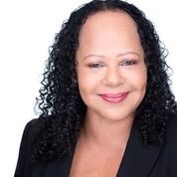 Stephanie Salt is the Founder, CEO, and Corporate Shaman at Intuitive Diagnostics, a consulting firm that provides businesses with spiritual tools for corporate survival. Salt is an international lawyer and business executive with more than two decades of experience in multinational, multicultural, multicommodity, and multidisciplinary arenas spanning Africa, China, and the United States. The first American to be admitted to the bar as an Advocate by the High Court of South Africa, Stephanie advises some of the world's most respected corporations in the fields of intellectual property, transnational, and privacy law by applying an integrated approach to secular law and spiritual wisdom.
Sarah Hovsepian
---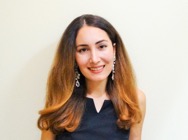 Sarah Hovsepian is an inventor, fabricator, and architectural designer. She consults on projects ranging from Footwear and Fashion to Architecture and Small Satellites. Since completing her Masters in Architecture at MIT, she has created three Makerspaces: Spaceshop at NASA, FABworks at UCI, and the Innovation Center at Golden West College. She is currently Project Lead for the Innovation Center at Golden West College, and is preparing hands-on training "Maker" programs including two courses entitled, "Design Thinking: Engineering Innovation", and "How to Make (Almost) Anything."
Timothy M. Kowel
---
Timothy M. Kowel strongly believes the honest and decent businesses and property owners in our communities deserve protection from those who manipulate the law to their own advantage. Tim's commitment is to protect his clients and their livelihoods, and to help steer a path in the law toward justice. Outside of his legal practice, Tim is very active in his community through the non-profit Huntington Beach Tomorrow, a group dedicated to promoting quality of life in Huntington Beach. Tim and his wife, Andi, worked with city council members in 2017 toward making HB the third Orange County city to stop using glyphosate and toxic herbicides in city parks. Tim holds his J.D. cum laude, with an emphasis on Environmental and Land-use Law, from Chapman University's Fowler School of Law, where he was Editor-in-Chief of the Chapman Law Review. He graduated from UC Irvine with a B.A. in Philosophy.
Hall Newbegin
---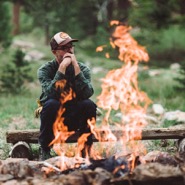 Hall Newbegin was born and raised in Portland, Oregon. Growing up in the shadow of Mt. Hood, and spending weekends on the lakes and in the forests of the Cascades, instilled in him a lifelong love of nature. After graduating from Vassar College with a BA in philosophy, Hall's growing need to immerse himself in nature lead him back to the superlative landscapes of the West Coast. This idea of having to dig deep into place, furthered by the writings of poet and ecology proponent Gary Snyder, served to cultivate the ground from which his wilderness perfume company, Juniper Ridge, would grow. .
Dr. Bill Honigman
---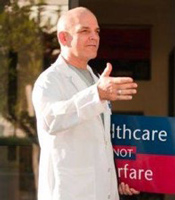 Dr. Bill Honigman is an Emergency Room Physician who has been practicing in Orange County, CA for over thirty years. He has been active in local and regional community groups since his youth and recently has served as a Regional Coordinator for the Healthy California Campaign, and as Co-Coordinator of the Healthcare Human Rights Issue Organizing Team for the national grassroots issues advocacy group People Demanding Action. Dr Honigman is a strong believer that healthcare is a human right, and an advocate for a Single Payer-enhanced and improved Medicare for All system.
2018 Peace Conference Organizers
Fran Faraz
---

Fran Faraz is the Peace Studies Program Director at Golden West College. She teaches courses in Peace Studies, Conflict Resolution, Leadership, and Social Justice. She focuses on teaching peace through an understanding of human rights, ecological and economic well-being, equity, non-violence, and intellectual transformation. Fran hosts the annual Peace Conference here at Golden West College, as well as a number of other peace-themed events and forums throughout the year.
Valerie Venegas
---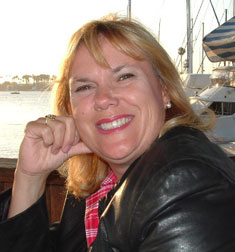 Valerie Venegas has worked in the California Community College System for the past thirty years. A specialist in event planning, Valerie was Golden West College's Student Activities Director for over two decades; she is now in charge of Scholarships and Special Events at the college. A believer in public service and community engagement, Valerie is deeply invested in creating a more environmentally sustainable atmosphere on Golden West's campus.
Dr. Paul Tayyar
---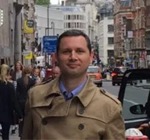 Paul Kareem Tayyar teaches English at Golden West College, and is Co-Director of the Center for Peace, Justice, and Sustainability. His books include "Magic Carpet Poems" (Tebot Bach Books), "In the Footsteps of the Silver King" (Spout Hill Press), and "Scenes From A Good Life" (Tebot Bach Books). His work has been featured in a wide variety of literary journals and magazines, including Alaska Quarterly Review, Brilliant Corners, and The Santa Monica Review. He holds a Ph.D. in American Literature and Poetry from U.C. Riverside.
Marisa Whitney
---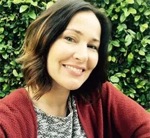 Marisa Whitney is an adjunct English Instructor at Golden West College. Committed to the concept of sustainability, she teaches a variety of courses including Critical Thinking through Literature with a focus on Environmental Writing. When she is not in the classroom, she is hiking, camping, or gardening.