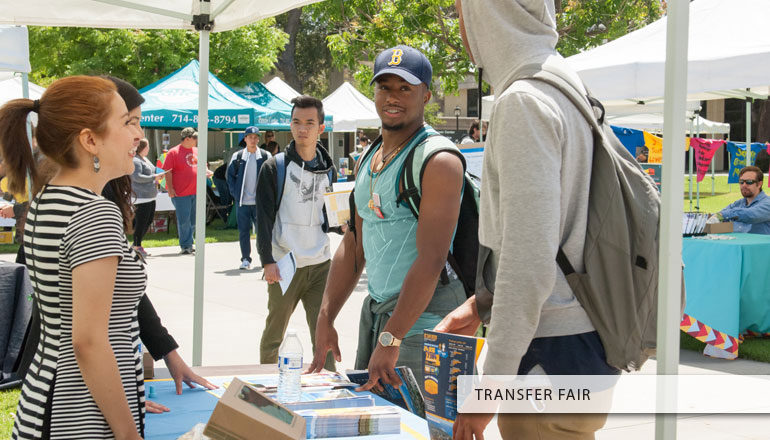 Hours:
Fall and Spring
Mon - Fri: 8:00 am - 5:00 pm
Closed Weekends and Holidays​
Phone
(714) 895-8794
Location
2nd floor, Student Services Center
Welcome to the GWC TRANSFER CENTER
The Transfer Center provides a variety of resources and services to assist students in achieving their transfer goals. The Transfer Center offers the following services to assist students in the transfer process: application and transfer workshops, transfer fairs, university campus tours, and university representative appointments. Click on the title below to see the current schedule of services offered in the Transfer Center.
For students interested in transferring to University of California (UC), Golden West College has Transfer Admission Guarantee (TAG) agreements with 6 of the 9 UC campuses.
Every reasonable effort has been made to insure the accuracy of information provided.  Information is subject to change; therefore, it is in the student's best interest to meet regularly with a counselor to receive updated information and plan for a successful transfer.
Call (714) 895-8794 or come by the Counseling Center to schedule your appointment.