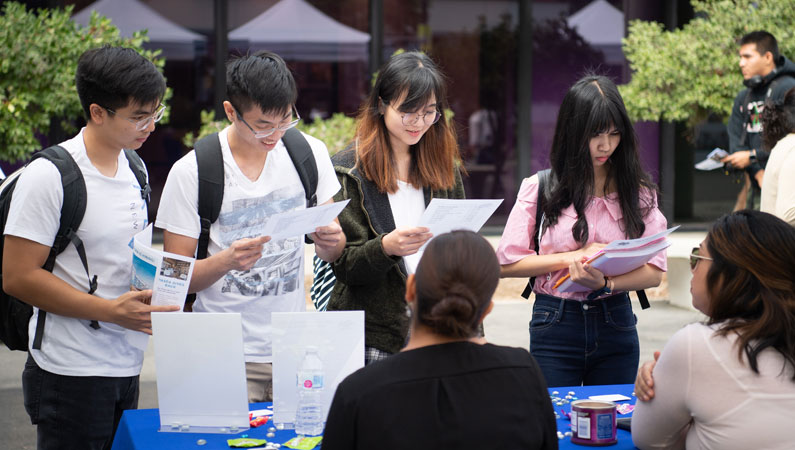 Career Resources
---
Career Assessments: Match your interests, skills, work values and personality to occupational choices
Choices 360:  Determine your interest, skills, and work values and use them to find career options that are right for you.  Search for careers using things like salaries and career clusters or look for specific careers.
EUREKA:  A comprehensive computerized career information/research system in which you can obtain career descriptions, educational training requirements, salaries, outlook and more!
Get more info about EUREKA
All EUREKA assessments yield a list of occupations, appropriate to your personality, skills and occupational interests.
True Colors: True Colors is a personality-based self-assessment that is fun to use, yet extremely insightful. After using True Colors, you will never see people in shades of black and white again. They will become shades of blue, green, orange and gold. True Colors, a truly mind opening experience!


MicroSkills: MicroSkills enables you to view yourself from a transferable skill or talent perspective. All of us are born with talents. Some of us discover our talents at a very early age; others of us may search for our unique talents or skills for a lifetime. MicroSkills can assist you in finding the unique talents or skills that you possess, and help you to visualize how those skills or talents can be used in a career or occupation.


Occ-U-Sort: Occ-U-Sort is a self-assessment strategy tool that allows you to choose the aspects of work that are most important to you.
Ready to begin?

Site ID Code: Please contact the Career Center to get Site ID Code at 714-895-8217
Create your personal EUREKA Online account:
1. Go to www.eureka.org, Click Sign Up.
2. Under Students/Clients enter Site ID Code, click Next.
3. Complete the personal information form, click Next.
4. Choose a Login name and Password.

Note: Do not put in spaces or special characters. If your desired log in name or password is already taken, you will be directed to try again. For further information on Eureka Assessments contact the Career Center at 714-895-8217.
Kuder Journey: Provides reliable tools to assess your interest, suggest education and career options, prepare you for the job search, and connect you to today's jobs. Call the Career Center to get Activation code
Books: Detailed information on specific majors, career fields, and labor market information. Some examples: Occupational Outlook Handbook, Encyclopedia of Careers, O*NET, and resume specific books.
Mock Interviewing: Make an appointment to practice interviewing to land your upcoming job!
Online Job Board: Local employers postpaid and unpaid opportunities on our job board for our students and alumni. Check out our online job board: www.collegecentral.com/gwc
WinWay Resume Program: Ready-made resumes! Type in your personal information and you're set!
Video Career Library: Representing a wide-range of videos on careers, job search, and self-help.
Vocational Biographies: Interviews with real people in careers.
What Can I do with a Major in…: Free informative sheets describing a college major of your choice.
Workshops: On career planning and various other topics offered FREE each semester workshop.
Glassdoor – Get inside look at jobs & companies. Read company reviews bypast or current employees. Get tips on how to interview for specific jobs. Search jobs from over 20,000 job sites, salaries, newspapers & company pages.