11th Annual Peace&Equity
Conference 2017
Peace Studies

Gene Baur - 2017 Peace Award Recipient
Golden West College would like to congratulate Gene Baur, the recipient of the 2017 Peace Award. The award, given out by the Center for Peace, Justice, and Sustainability, honored Mr. Baur for his lifelong dedication to animal welfare, sustainable farming practices, and compassion for all living beings. His career is a testament to the meaningful change that can be accomplished when individuals refuse to allow injustices around them to go unchecked.
Friday, April 28th from 8:30 A.M. - 5:00 P.M. in The Student Center
The 2017 Peace, Equity & Sustainability Conference inquiries into critical issues of our time that lead to oppression, injustice, and violence. Climate change, economic inequality, and social justice concerns revolving around race, gender, and religion require a deep examination of the systems operating in our society. This conference is an opportunity to re-envision those systems by digging into cutting edge solutions and ideas that acknowledge the present crisis, anticipate the future without cynicism, and channel the justified dissatisfaction with the status quo into positive action. Via dialogues, TED style presentations, and artistic expressions led by the most incredible researchers, educators, artists, advocates, students, and seekers, the conference will examine the relationship between equity and our deeper values and will explore the practicalities of a society that is sustainable, interdependent, and equitable for all. This is a zero-waste event.
$25* for General Public ($40* at the door)
Free* admission for Coast CommunityCollege District Students ($20* at the door)
Go to the Foundation website to register today or visit the REGISTER NOW button below.
*Registration fee includes vegan breakfast, vegan lunch, plusconference materials and gifts, free parking (Lots B & C)off Goldenwest Street.
Questions? Contact: Fran Farazffarazdaghi@gwc.cccd.edu
PRE-CONFERENCE KICK OFF:
There will be a Kick Off to the Peace Conference onThursday, April 20 from6:30 9:30 p.m.in Forum II. If you are from off campus parking is FREE in Lot J off of Gothard Street.We will be showing the documentarySpeciesism.Mark Devries the Director will be here to speak and host a questions and answers.
A little about the movie: Modern farms are struggling to keep a secret.
Most of the animals used for food in the United States are raised in giant, bizarre factory farms, hidden deep in remote areas of the countryside.
Speciesism: The Movie
director
Mark Devries
set out to investigate. The documentary takes viewers on a sometimes funny, sometimes frightening adventure, crawling through the bushes that hide these factories, flying in airplanes above their toxic manure lagoons, and coming face-to-face with their owners.
For free tickets:https://www.eventbrite.com/e/speciesism-documentary-free-screening-tickets-32669021924
2017 Peace Conference Speakers
Lucian Toma
---
Lucian Tomaleads the Public Programs, Permaculture Design Certification Courses, and the Eco-Design Services at The Ecology Center. In his free time he farms at his suburban home, creates eco-educational videos and podcasts, and leads sustainability lectures in international chat rooms. He has a B.A. in International Relations and an M.A. in Global Leadership and Sustainable Development from Hawaii Pacific University. He was born and raised in rural and urban environments in Romania.
Zarmina Faizan
---
Zarmina Faizanwas born and raised in Pakistan. Moved by the vulnerability of the youth in her country to child labor, she became increasingly interested in reforming the education system there. In high school, she took a lead role in a social program entitled, Education for Everyone, that helped to create awareness about the importance of education in an individuals life while collecting donations for the tuition of the school staffs children. She also helped the Citizens Foundation of Pakistan, a not-for-profit organization that raises funds for underprivileged children. Zarmina came to the United States with the aim of receiving a quality education so that she can help her country upon her return. Zarmina is the Vice President of the International Club and thePeaceand Leadership Club here at Golden West College, and is also a member of the AGS (Alpha Gamma Sigma).
Nicole Capretz
---
Nicole Capretz was named a New York Times Top 10 Californian of 2016. She is an environmental attorney with 20 years of experience as an energy and climate policy advisor for local governments and the nonprofit sector. Nicole was the primary author of the City of San Diegos groundbreaking, legally binding 100% clean energy Climate Action Plan adopted in late 2015. She now serves on San Diegos Climate Action Plan Implementation Working Group, as well as the City of Solana Beachs Climate Action Commission. Previously, Nicole served as the Chair of San Diegos Economic and Environmental Sustainability Task Force for three years while being the Associate Director for Green Energy/Green Jobs at Environmental Health Coalition, an environmental justice organization in National City, California. She has also worked as a policy advisor for the San Diego City Council.
Karen Yuen
---
Karen Yuen is the NASA Orbiting Carbon Observatory-2 (OCO-2) Science Data Applications Lead and Project Communications Manager, as well as the NASA Deputy Program Applications Lead for the Orbiting Carbon Observatory-3 (OCO-3). Her mission OCO-2 is NASAs first dedicated satellite for measuring carbon dioxide from Space. Her current work is in data user development for applying remote sensing data for science applications, specifically for the Solar Induced Chlorophyll Fluorescence (SIF) products from OCO-2. At JPL, she is also the Technical Group Lead for the Science Applications and Data Interaction Group. She began her career at the Jet Propulsion Laboratory in 2001 and has received 9 NASA Group Achievement awards for her work on various missions.
Sherri Mitchell
---
Sherri Mitchell was born and raised on the Penobscot Indian reservation. She received her Juris Doctorate and a certificate in Indigenous Peoples Law and Policy from the University of Arizonas James E. Rogers College of Law. Sherri was a longtime advisor to the American Indian Institutes Healing the Future Program and currently serves as an advisor to the Indigenous Elders and Medicine Peoples Council of North and South America. She has worked as a law clerk for the Solicitor of the United States Department of the Interior in Washington, D.C.; an educator for the Maine Attorney Generals Civil Rights Division; and as staff Attorney for Pine Tree Legals Native American Unit. Her upcoming book Sacred Instructions: The Heart of Spirit-Based Change will be in print in September of 2017.
Jonathan Balcombe
---
Jonathan Balcombe is an animal behavior expert who is a passionate advocate for animals and their living spaces. His popular books Pleasurable Kingdom (St. Martins) and Second Nature (St. Martins) and his pictorial The Exultant Ark present animals in a new light and presages a revolution in the human-animal relationship. Mr. Balcombe holds a Ph.D. in Ethology from the University of Tennessee, and he has worked for a variety of animal rights organizations, including People for the Ethical Treatment of Animals, The Humane Society of the United States, and the Physicians Committee for Responsible Medicine. He is currently the Director of Animal Sentience with the Humane Society Institute for Science and Policy.
Isabella La Rocca
---
Isabella La Rocca is an artist, educator, and activist who works primarily with photography. Her work is part of a long tradition in art and photography: to bring to light and find beauty in the disregarded: hidden, unconscious, commonplace. She received a B.A. in Fine Arts from the University of Pennsylvania and an M.F.A. in Photography from Indiana University. Awards for her work include the Ferguson Grant from the Friends of Photography in San Francisco, CA, for excellence and commitment to the field of photography. Her photographs have been exhibited throughout the United States, including a solo show at the Center for Photography in Woodstock, NY.She currently teaches Multimedia Art at Berkeley City College in Berkeley, California, and Photography at St. Mary's College in Moraga, California.

Gene Baur
---
Gene Baur has been hailed as the conscience of the food movement byTimemagazine. For more than 25 years, he has traveled extensively around the country, campaigning to raise awareness about the abuses of industrialized factory farming and our current food system. His most important achievements include winning the first-ever cruelty conviction at a U.S. stockyard and introducing the first U.S. laws to prohibit cruel farming confinement methods in Florida, Arizona, and California. In 2008, Genes book,Farm Sanctuary: Changing Hearts and Minds About Animals and Food, became a national bestseller. Gene holds a Bachelors Degree in Sociology from California State University, Northridge, and a Masters Degree in Agricultural Economics from Cornell University.
Richard Matthew
---
Richard Matthew is Associate Dean for International Programs and Professor of Planning, Policy and Design at the University of California, Irvine. He is the founding Director of the Center for Unconventional Security Affairs, Director of the Blum Center for Poverty Alleviation, and Co-Principal Investigator of the NSF-funded FloodRISE Project. His research focuses on challenges at the intersection of environmental degradation, extreme poverty, and violent conflict. He has done extensive fieldwork in conflict and disaster zones in Cambodia, the DRC, Mexico, Nepal, Pakistan, Rwanda, Sierra Leone, and Swaziland. He holds a Ph.D. from Princeton University.
Jo Ann Hardesty
---
The Honorable Jo Ann Hardesty was a former State Representative and former Executive Director of Oregon Action, an organization focused on redressing race disparities in policing, health care outcomes, and educational achievement. She is currently President of the Coalition for a Livable Future and Board Member of Human Solutions. Through research, policy advocacy, and public education, Jo Ann and her fellows work to ensure clean water and healthy air; to protect farmland and wildlife habitat; and to support living wage jobs, real transportation choices, affordable housing, and an end to hunger in Oregon communities.
Eugene Durrah
---
Eugene Durrah focuses on the ways in which educational empowerment, community service, and economic equity can help transform the lives of individuals living in at-risk areas. Through his work with Greatness by Nature (an organization he founded), to his work as a community organizer and therapist in and around the city of Los Angeles, Mr. Durrah has focused on creating more equitable academic, cultural, and medical environments for those who so often find themselves marginalized in modern American life. As an individual who has worked with some of the most respected outreach-based programs in the country (including the My Brothers Keeper Initiative and his current job at the Tessie Cleveland Community Services ), Mr. Durrah has emerged as an important voice in the field of social justice.
Rida Hamida
---
Rida Hamida is a first-generation Palestinian-American Muslim who serves as president of the Arab- American Chamber of California, Vice Chairwoman of the Refugee Forum of Orange County, and Vice Chairwoman of the Anaheim Cultural Heritage Commission. Rida is a former Senior Adviser and Senior Community Liaison for the U.S. House of Representatives. Rida has been the lead organizer and chair of World Refugee Day, an event which raises awareness about the refugee experience and celebrates the civic and economic contributions of refugees in Orange County. In 2016, Rida launched a Latino and Muslim Unity movement called Adventures in Al-Andalus, partnering with Valley High teacher Benjamin Vazquez to bring the Muslim and Latino communities together by educating the public about their shared roots, culture, language, and struggles.

Katie-Jay Scott
---
Katie-Jay Scott graduated from Portland State University with a B.A. in Sociology and a focus on Community Development. Through her positions as AmeriCorps VISTA Volunteer Coordinator with the "I Have a Dream" Foundation in Oregon, and as Founding Coordinator of the Portland Coalition for Genocide Awareness, Scott brings extensive leadership, community organizing, and development experience to iACT. As Chief Operating Officer, she runs day-to-day and overseas trip operations; manages policy partnerships and national campaigns; coordinates volunteer team members and interns; oversees the Carl Wilkens Fellowship program; and is often the first point of contact for anyone interested in supporting iACT projects with time, donations, or financial contributions.
Jose Trinidad Castaneda
---
Jose Trinidad Castanedais a City of Fullerton Parks and Recreation commissioner, LGBTQ advocate, and local activist. He is currently enrolled as an anthropology student at California State University, Los Angeles, where he has led a plethora of organizations, such as the University Student Union Board of Directors, Associated Students Inc., Model UN, Trans Queer Connection, Feminist Majority Leadership Alliance, Students for Quality Education, and the Association of Integrated Research and Education. As an activist, his work focuses on the intersections between social and environmental justice. Jose has co-founded multiple community organizations, including We-Grow-A-Lot!, the Backyard Agriculture Network, and Buena Park United.
Andy Shrader
---
Andy Shrader is the Director of Environmental Affairs, Water Policy, andSustainability for Los Angeles City Councilman Paul Koretz.He is knownfor his work on banning plastic bags in Los Angeles; getting the city offcoal power by 2025; closing down the San Onofre Nuclear Generating Station;and the Zero Waste revamp of the city's commercial waste-hauling system.Hewas awarded Heal the Bays 2011 Super Healer Award for his activistwork on marine debris and plastic waste issues.
Javier Venegas
---
Javier Venegasis a sophomore at Golden West College and currently serves as the Student Body President. He has been a member of the Cross Country and Track Teams. While at GWC he was the recipient of the Orange Empire Conference Character Award in 2015. Javier is a member of Alpha Gamma Sigma Honor Society and is the Peace and Leadership Club President. His major is Peace Studies and looks forward to transferring to the University of San Diego in 2018. After college Javier would like to join the Peace Corp to provide service and aid to those in need around the world.
Mai Ann (Nguyen)
---
Seems like now is a good time for this reminder: The world can be a beautiful place. Especially when Mai Ann (Nguyen) is singing about it. The Costa Mesa-based singer-songwriter debuted with a self-titled EP a year ago, showcasing her velvety vocals in delicate folk-pop tunes that ooze with intimacy. Her follow-up single is the string-drenched the paean Natalie, which features pristine harmonies from Leanna Rachel and Mai Ann collaborator Luke Romans painterly lyrical sense: Dawn breaks over the eastern skies / Pouring light into the day across the bay / Dew drops into the estuaries / bluebirds sing their words with harmonies. The singer-songwriter is working a full-length album she hopes to release later this year.
Francesco Sannicandro
---
Francesco Sannicandro was born in Bitonto, Italy, and spent his youth in Padua. He was first exposed to music through his fathers electric keyboard and by age 9 had begun studying piano with M Antonio Mancazzo.
At age 13, he formed his first band, "EXSONO", and produced a pop rock album featuring 12 original songs. Francesco continued to devote himself to music and the composition of new songs, while also participating in shows and youth competitions. He achieved critical acclaim his work in the "Divina Commedia Opera" by Msgr. Marco Frisina. Playing the role of "Virgil", he earned prizes in the youth category 'GRIFO D ORO in 2009. Upon receiving an invitation to study opera from vocal coach and manager, M Pino Maiorano, Francesco reevaluated his voice and the direction of his career.
In 2010, Francesco was accepted at Conservatorio di musica Niccol Piccini of Bari, where he studied classical singing with the famous Baritono-Buffo M Domenico Colaianni, accompanied by the expert pianist and vocal coach M Angelo Michele Errico and MLucrezia Messa. She perfected Francescos musical habits through a strict regimen in the classical style and the art of bel canto.
Among many honors, in May 2016, Francesco won the "Traetta opera festival 2016 prize", a vocal competition which allowed him for the first time to play a leading role in an opera work, as the prince "Stordilano di Granada". Francesco graduated from Conservatorio di music Niccol Piccinni of Bari in 2016 with high honors.
Fran Faraz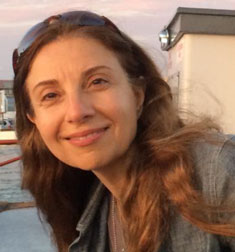 Fran Faraz is the Peace Studies Program Director at Golden West College. She teaches courses in Peace Studies, Conflict Resolution, Leadership and Social Justice. She focuses on teaching peace through an understanding of human rights, ecological and economic well-being, equity, non-violence, and intellectual transformation. Fran hosts the annual Peace Conference here at Golden West College, as well as a number of other peace-themed events and forums throughout the year. She says: "I chose to become an educator because I'm committed to impacting the lives of those around me, and I believe education is a source of empowerment for individuals striving to live their lives with integrity, fairness, selfsufficiency, and dignity.
Paul Tayyar
PaulKareemTayyarteaches English at Golden West College, and is Co-Director of the Center for Peace, Justice, and Sustainability.His books include "Magic Carpet Poems" (Tebot Bach Books), "In the Footsteps of the Silver King" (Spout Hill Press), and "Scenes From A Good Life" (Tebot Bach Books). His work has been featuredin a wide variety of literary journals and magazines, including Brilliant Corners, The Santa Monica Review, and The Writer's Almanac with Garrison Keillor. He holds a Ph.D. in Literature from U.C. Riverside.
Valerie Venegas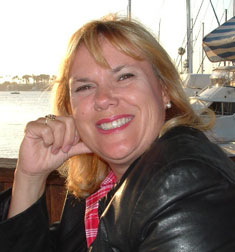 ValerieVenegas has worked in the California Community College System for the past thirty years. A specialist in event planning,Valeriewas Golden West College's Student Activities Director for over two decades; she now is in charge of Scholarships and Special Events at the college. A believer in public service and community engagement,Valerieis deeply invested in creating a more environmentally sustainable atmosphere on Golden West's campus.
Marisa Whitney
Marisa is an adjunct English Instructor at GWC. Committed to the concept of sustainability, she teaches Critical Thinking through Literature with a focus on Environmental Writing. When she is not in the classroom, she is hiking, camping, or gardening.
Barbara English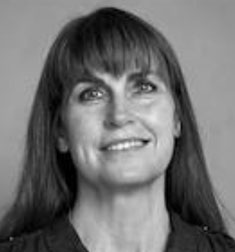 Barbara English is a licensed Marriage Family Therapist with over 20 years of experience in the field. As a Certified Bioenergetic Therapist, she works from a mind-body perspective, and utilizes relational somatic methods as part of the process toward healing and a sense of wellbeing. Much of her training has focused on Early Development, Infant Mental Health, and healing after abuse or trauma. She is a 2009 Carl Wilkens Fellow with Genocide Intervention Network.