Hours:
Fall and Spring
Mon – Thu: 8:00 am – 6:00 pm
Fri: 8:00 am – 5:00 pm
Closed Weekends and Holidays
Intersession and Summer
Mon – Fri: 8:00 am to 5:00 pm
Closed Weekends and Holidays
Phone
(714) 895-8217
Location
2nd floor, Student Services Center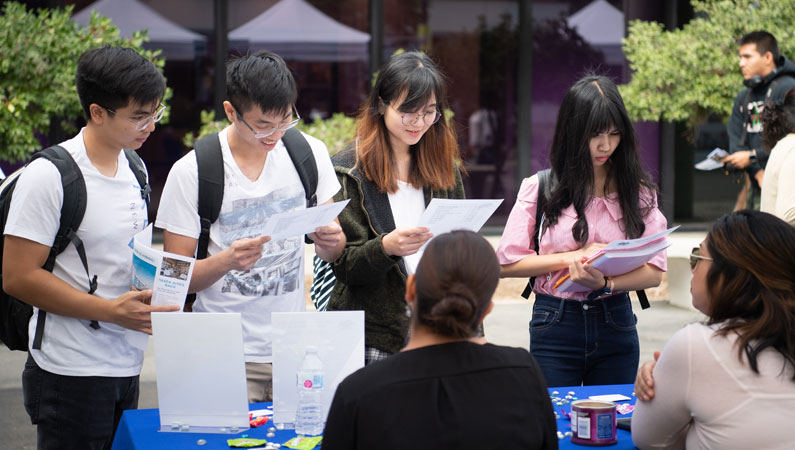 Career Center – How Can We Help?
The Career Center is a free service designed to serve the career development needs of students and the general public. Our friendly and well-trained staff will assist you in exploring occupations and career fields with a comprehensive library of up-to-date computerized and published materials/resources.
Find Jobs & Internships
Central Network system is an official FREE job posting board and online career resource center available to current GWC students and alumni.  Search jobs posted exclusively for our school and via the national jobs database, build and upload your resume, create a portfolio and access career information and job search tips.
Click link below to begin your search
http://collegecentral.com/gwc
Top 10 Soft Skills for the Workplace
Soft skills are also known as Interpersonal Skills or People Skills. These are skills such as integrity, communication, optimism, business etiquette, flexibility and being a team player. Technical skills (hard skills) and job-related skills are a must, but people who rank high with good soft skills, are generally the people that most employers want to hire, retain and promote.  Well documented studies conducted by Harvard University and Stanford Research Institute report that technical skills and knowledge contribute to only 15% of one's success while soft skills make up the remaining 85%! Click here to learn more about Soft Skills!